MAPS News
View Archives
December
December 4, 2019
Upcoming Concerts
We are celebrating the upcoming holidays with some fun Christmas Concerts!
December 3, 2019
Finance Committee Meeting
The Board of Education will hold a Finance Committee Meeting on Monday, January 6 at 5:15 p.m. in the Central Office Conference Room. This is a rescheduled meeting from the originally scheduled December 9 meeting.
November
November 25, 2019
College Scorecard
The US Department of Education rolled out their newly updated and expanded College Scorecard.
November 25, 2019
Organizational Board Meeting
The January Organizational/Regular Board Meeting will take place on Monday, January 13 at 6:00 p.m. in the MHS CAT Lab.
November 21, 2019
New App Available
Our new App is available! Visit the App Store (iPhones) or Google Play Store (Android devices), search "Montague Area Public Schools", and download the app to easily access district information on your mobile device.
November 20, 2019
Superintendent's Message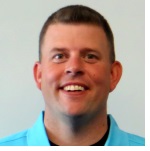 Montague Area Public Schools is an outstanding school system with dedicated students, highly qualified staff, administration, Board of Education, parents, and community committed to providing the best educational programs.
November 5, 2019
Christmas Break
Christmas Break will take place Monday, December 23 though Friday, January 3. Students will return to the classroom on Monday, January 6.