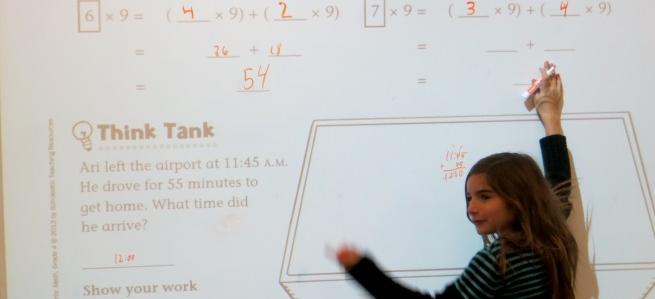 Welcome to R.R. Oehrli Elementary School
Calendar

‹

November

2020

›

S
M
T
W
T
F
S
1
2
3

Nov 3

6:00 PM to 8:30 PM

FFA - Knitting Club - Old Woodshop Room

4
5
6
7
8
9

Nov 9

6:00 PM to 7:00 PM

Regular Board Meeting

Calendar:

Board of Education

10

Nov 10

6:00 PM to 8:30 PM

FFA - Knitting Club - Old Woodshop Room

11
12
13
14
15
16
17

Nov 17

6:00 PM to 8:30 PM

FFA - Knitting Club - Old Woodshop Room

18
19
20
21
22
23
24

Nov 24

6:00 PM to 8:30 PM

FFA - Knitting Club - Old Woodshop Room

25

Nov 25

No School - Thanksgiving Break

26

Nov 26

No School - Thanksgiving Break

27

Nov 27

No School - Thanksgiving Break

28
29
30
Parent information during the remote learning between Nov. 30th - Dec. 8th.
Teacher Instruction: RRO School staff will be delivering instruction during scheduled times throughout the day Monday through Friday. You should have received a specific schedule from your child's teacher. They will be using Google Meets or ZOOM along with videos to deliver instruction.
Monitoring, Attendance, Engagement, Participation and Comprehension: Attendance will be taken via Google Meet and ZOOM, just as it is when we are in traditional face to face learning. Parents/Guardians, please call the office to communicate an absence, for the purposes of remote learning, provide rationale as to why your student is unable to attend the scheduled Google Meets. Our staff would like to know what obstacles you are facing, so that we may attempt to collaborate on potential solutions. It is also important that you still contact the office if your child is not feeling well and experiencing COVID symptoms.
Assignments, Assessments, Activities and Projects: Teachers will share reading materials, assignments, links, homework, projects, and assessments that must be completed. Students are expected to complete assigned coursework, and will be assessed based on timely completion and quality of work.
RRO Handbook, Policies and Requirements: All applicable RRO policies and requirements will be adhered to; however, appropriate adjustments will be made when necessary to respond to the circumstances surrounding COVID-19 and the 2020-21 Return to School Roadmap.
Food Service Distribution: Parents and students may pick up food on Mondays from 2:30 - 4:30 pm at MHS, or 4:00 - 6:00 pm at Rothbury Community Center.
Technology Repair and Assistance: Please contact our technology department with your technology concerns, if a student issued device is in need of attention at this email address: tech@mapsk12.org
Support for Students and Families: Students who are struggling with emotions and in need of support are encouraged to contact the office, and we will connect your student with a staff member that can support them.
WiFi and Internet Access - If your family does not have internet access at your home, or you do not have reliable internet at your home please contact the office at 231-894-9018 to check out a Wifi hotspot. The hotspot will connect with all MAPS school devices and has enough data for students to complete their work. These can be checked out free of charge.
If you have any questions or concerns during this time please contact the office at (231) 894-9018 or Mr. Henderson at Henderson@mapsk12.org