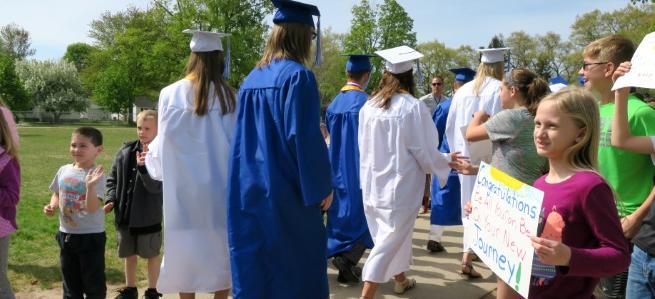 Welcome to R.R. Oehrli Elementary School
Calendar

Previous

July

2021

Next

S
M
T
W
T
F
S
1
2
3
4
5
6
7
8
9
10
11
12

Jul 12

6:00 PM to 7:00 PM

Regular Board Meeting

Calendar:

Board of Education

13
14
15
16
17
18
19
20
21
22
23
24
25
26

Jul 26

6:00 PM to 7:00 PM

Policy Committee Meeting

Location:

Central Office Conference Room

Calendar:

Board of Education

27
28
29
30
31
Kindergarten Roundup:
The Montague Area Childhood Center staff looks forward to welcoming our newest Wildcats and their parents this fall.
If you have a child who will be 5 by September 1, 2021 he/she is eligible for Kindergarten this fall. Children with September through December birthdays, as well as other eligible students with summer birthdays will be offered placement in our Young Fives Program.
Enrollment packets will be sent home with all preschool students in February and should be returned to the MACC office by March 1st. If you have an age eligible child not currently enrolled in a preschool program, contact the MACC office at 231-981-4670 for enrollment information.
The following documents are needed for enrollment:
1. Birth Certificate
2. Immunization Records
3. Proof of Residence
4. Completed Enrollment Forms
Parent Teacher Conferences will be held via phone conferences again this spring. They will be on Wednesday, March 10th from 4:00 PM – 7:00 PM and Thursday, March 11th from 1:00 PM – 4:00 PM and 5:00 PM – 8:00 PM. Thursday, March 11th and Friday, March 12th will be half days. RRO students will dismiss at 12:10 PM.
RRO winter playground rules!!!
Boot Policy for 1st – 5th Grade Students:
Students are expected to bring boots to school all winter from the first snow to the start of spring break or when conditions warrant. This keeps dirt, mud and wet snow from being tracked into the classrooms. It also helps preserve student's shoes. Boots must be worn on the wet field or on the wood chip area. If the blacktop is clear, shoes can be worn on the sidewalk and blacktop. This will be decided on a daily basis.
Snow Pants Policy for 1st – 3rd Grade Students:
1st – 3rd grade students are required to wear snow pants during winter months. It will be the recess staff's discretion (due to weather and playground conditions) when students do not have to wear their snow pants. Students who do not have boots or snow pants must stand or walk back and forth on the on the sidewalk by the doors during recess. If the blacktop is clear, shoes can be worn on the sidewalk and blacktop. This will be decided on a daily basis. (4th and 5th Grade students are required to wear boots and winter coat, but snow pants are optional.) However, they may not be able to call home or change if they are uncomfortably wet throughout the day because they decided not to wear them at recess.