Upcoming Events
Calendar

‹

November

2019

›

S
M
T
W
T
F
S
1

Nov 1

7:00 PM to 9:00 PM

Home Varsity Football vs. Newaygo

Location:

Montague High School, 4900 Stanton Blvd, Montague, MI 49437, USA

This event has a Google Hangouts video call. Join: https://hangouts.google.com/hangouts/_/mapsk12.org/home-varsity?hceid=bWFwc2sxMi5vcmdfOTg2b3Nmb20yY3BwdHRxOWd1cnVzNzhrNjBAZ3JvdXAuY2FsZW5kYXIuZ29vZ2xlLmNvbQ.4tuqohsurrpcr0nsa79foc40mp&hs=121

2

Nov 2

11:30 AM to 1:00 PM

Boys Varsity Cross Country State Finals

Location:

Michigan International Speedway, 12626 US-12, Brooklyn, MI 49230, USA

This event has a Google Hangouts video call. Join: https://hangouts.google.com/hangouts/_/mapsk12.org/boys-varsity?hceid=bWFwc2sxMi5vcmdfOTg2b3Nmb20yY3BwdHRxOWd1cnVzNzhrNjBAZ3JvdXAuY2FsZW5kYXIuZ29vZ2xlLmNvbQ.7mqd3vqr15ocnlvlkp815evuah&hs=121

3
4

Nov 4

4:00 PM to 6:00 PM

MS Boys' Basketball vs. Hart @ Home

5:00 PM to 9:00 PM

Varsity Volleyball First Round Districts @ Oakridge

This event has a Google Hangouts video call. Join: https://hangouts.google.com/hangouts/_/mapsk12.org/varsity?hceid=bWFwc2sxMi5vcmdfOTg2b3Nmb20yY3BwdHRxOWd1cnVzNzhrNjBAZ3JvdXAuY2FsZW5kYXIuZ29vZ2xlLmNvbQ.332qaept917fjkgvuh5og9qbbf&hs=121

6:00 PM to 7:00 PM

Washington DC Parent Meeting

This event has a Google Hangouts video call. Join: https://hangouts.google.com/hangouts/_/mapsk12.org/greenwoode?hceid=bWFwc2sxMi5vcmdfNjF0bGl1dm8zaHNqbnNuNjJzYTUzaG5rMXNAZ3JvdXAuY2FsZW5kYXIuZ29vZ2xlLmNvbQ.506ul9hjc1jsbpu9sd0sr3kamc&hs=121

5
6

Nov 6

Early Release - All Buildings Release 1 Hour Early

This event has a Google Hangouts video call. Join: https://hangouts.google.com/hangouts/_/mapsk12.org/early-release?hceid=bWFwc2sxMi5vcmdfc2pxY3JpcjdvNG1uMXQyYTcxODJvNzRzYm9AZ3JvdXAuY2FsZW5kYXIuZ29vZ2xlLmNvbQ.0l5glj91ccf23hef4dbsfb2bf8&hs=121

4:00 PM to 6:00 PM

MS Boys' Basketball vs. MCC - Away

Location:

Mason County Central

7:00 PM to 11:00 PM

Varsity Volleyball District Semi Finals @ Oakridge Vs. Fruitport

This event has a Google Hangouts video call. Join: https://hangouts.google.com/hangouts/_/mapsk12.org/varsity?hceid=bWFwc2sxMi5vcmdfOTg2b3Nmb20yY3BwdHRxOWd1cnVzNzhrNjBAZ3JvdXAuY2FsZW5kYXIuZ29vZ2xlLmNvbQ.1990a7funcovkktfc2adpqor5k&hs=121

7

Nov 7

8:30 AM to 9:30 AM

Veterans Day Concert Practice

This event has a Google Hangouts video call. Join: https://hangouts.google.com/hangouts/_/mapsk12.org/gormand?hceid=bWFwc2sxMi5vcmdfNjF0bGl1dm8zaHNqbnNuNjJzYTUzaG5rMXNAZ3JvdXAuY2FsZW5kYXIuZ29vZ2xlLmNvbQ.0t1lnl8gna9j01cl7fhr7rho30&hs=121

7:00 PM to 9:00 PM

Varsity Volleyball District Finals @ Oakridge

This event has a Google Hangouts video call. Join: https://hangouts.google.com/hangouts/_/mapsk12.org/varsity?hceid=bWFwc2sxMi5vcmdfOTg2b3Nmb20yY3BwdHRxOWd1cnVzNzhrNjBAZ3JvdXAuY2FsZW5kYXIuZ29vZ2xlLmNvbQ.5t64vau1h5e1nv65ta1ld10b8l&hs=121

8

Nov 8

1:30 PM to 2:30 PM

RRO Veterans Day Concert

Location:

Center for the Arts at Montague High School, Montague, MI 49437, USA

This event has a Google Hangouts video call. Join: https://hangouts.google.com/hangouts/_/mapsk12.org/rro-veterans?hceid=bWFwc2sxMi5vcmdfNjF0bGl1dm8zaHNqbnNuNjJzYTUzaG5rMXNAZ3JvdXAuY2FsZW5kYXIuZ29vZ2xlLmNvbQ._6cr30gpn8or32ba38gq46b9k64o42ba26orj0b9m8p1jgh1h6t33ch1i8c&hs=121

1:30 PM to 2:30 PM

Veterans Concert

Location:

Montague High School, 4900 Stanton Blvd, Montague, MI 49437, USA

This event has a Google Hangouts video call. Join: https://hangouts.google.com/hangouts/_/mapsk12.org/hedrickd?hceid=bWFwc2sxMi5vcmdfOGRtdGRkYzVwNmYzdW8zYjJqZ2tobmxlaTBAZ3JvdXAuY2FsZW5kYXIuZ29vZ2xlLmNvbQ.2799q7t6epdchi1tpgcu7vjoft&hs=121

7:00 PM to 9:00 PM

Home Varsity Football vs. Ravenna

This event has a Google Hangouts video call. Join: https://hangouts.google.com/hangouts/_/mapsk12.org/home-varsity?hceid=bWFwc2sxMi5vcmdfOTg2b3Nmb20yY3BwdHRxOWd1cnVzNzhrNjBAZ3JvdXAuY2FsZW5kYXIuZ29vZ2xlLmNvbQ.3aee314ftv8s4c3qts0t1oskd9&hs=121

9
10
11

Nov 11

4:00 PM to 6:00 PM

MS Boys' Basketball vs. Whitehall @ Home

6:00 PM to 7:00 PM

Regular Board Meeting

Calendar:

Board of Education

12

Nov 12

Varsity Volleyball vs. Coopersville @ South Christian High School. Regional Semifinals

Location:

South Christian High School, 7979 Kalamazoo Ave SE, Byron Center, MI 49315, USA

This event has a Google Hangouts video call. Join: https://hangouts.google.com/hangouts/_/mapsk12.org/mapsk12-org-986?hceid=bWFwc2sxMi5vcmdfOTg2b3Nmb20yY3BwdHRxOWd1cnVzNzhrNjBAZ3JvdXAuY2FsZW5kYXIuZ29vZ2xlLmNvbQ.27n323pgassmkqnjqu887k9m3d&hs=121

13

Nov 13

Early Release - All Buildings Release 1 Hour Early

This event has a Google Hangouts video call. Join: https://hangouts.google.com/hangouts/_/mapsk12.org/early-release?hceid=bWFwc2sxMi5vcmdfc2pxY3JpcjdvNG1uMXQyYTcxODJvNzRzYm9AZ3JvdXAuY2FsZW5kYXIuZ29vZ2xlLmNvbQ.0l5glj91ccf23hef4dbsfb2bf8&hs=121

14

Nov 14

This event has a Google Hangouts video call. Join: https://hangouts.google.com/hangouts/_/mapsk12.org/greenwoode?hceid=bWFwc2sxMi5vcmdfNjF0bGl1dm8zaHNqbnNuNjJzYTUzaG5rMXNAZ3JvdXAuY2FsZW5kYXIuZ29vZ2xlLmNvbQ.2qqd7c6m83i7taovr1ct9dno00&hs=121

8:45 AM to 12:45 PM

This event has a Google Hangouts video call. Join: https://hangouts.google.com/hangouts/_/mapsk12.org/hedrickd?hceid=bWFwc2sxMi5vcmdfOGRtdGRkYzVwNmYzdW8zYjJqZ2tobmxlaTBAZ3JvdXAuY2FsZW5kYXIuZ29vZ2xlLmNvbQ.5ckdp42m65lodn9ko7e1dq5969&hs=121

4:00 PM to 6:00 PM

MS Boys' Basketball vs. Oakridge - Away

15

Nov 15

This event has a Google Hangouts video call. Join: https://hangouts.google.com/hangouts/_/mapsk12.org/greenwoode?hceid=bWFwc2sxMi5vcmdfNjF0bGl1dm8zaHNqbnNuNjJzYTUzaG5rMXNAZ3JvdXAuY2FsZW5kYXIuZ29vZ2xlLmNvbQ.2qqd7c6m83i7taovr1ct9dno00&hs=121

16

Nov 16

This event has a Google Hangouts video call. Join: https://hangouts.google.com/hangouts/_/mapsk12.org/greenwoode?hceid=bWFwc2sxMi5vcmdfNjF0bGl1dm8zaHNqbnNuNjJzYTUzaG5rMXNAZ3JvdXAuY2FsZW5kYXIuZ29vZ2xlLmNvbQ.2qqd7c6m83i7taovr1ct9dno00&hs=121

1:00 PM to 3:00 PM

Home Varsity Football vs. Meridian

This event has a Google Hangouts video call. Join: https://hangouts.google.com/hangouts/_/mapsk12.org/home-varsity?hceid=bWFwc2sxMi5vcmdfOTg2b3Nmb20yY3BwdHRxOWd1cnVzNzhrNjBAZ3JvdXAuY2FsZW5kYXIuZ29vZ2xlLmNvbQ.0uhmfse9l5lo6te8d03c125c79&hs=121

17

Nov 17

This event has a Google Hangouts video call. Join: https://hangouts.google.com/hangouts/_/mapsk12.org/greenwoode?hceid=bWFwc2sxMi5vcmdfNjF0bGl1dm8zaHNqbnNuNjJzYTUzaG5rMXNAZ3JvdXAuY2FsZW5kYXIuZ29vZ2xlLmNvbQ.2qqd7c6m83i7taovr1ct9dno00&hs=121

18

Nov 18

4:00 PM to 6:00 PM

MS Boys' Basketball vs. N. Muskegon @ Home

6:30 PM to 7:30 PM

Policy Committee Meeting

Location:

Central Office Conference Room

Calendar:

Board of Education

19
20

Nov 20

Early Release - All Buildings Release 1 Hour Early

This event has a Google Hangouts video call. Join: https://hangouts.google.com/hangouts/_/mapsk12.org/early-release?hceid=bWFwc2sxMi5vcmdfc2pxY3JpcjdvNG1uMXQyYTcxODJvNzRzYm9AZ3JvdXAuY2FsZW5kYXIuZ29vZ2xlLmNvbQ.0l5glj91ccf23hef4dbsfb2bf8&hs=121

3:00 PM to 5:00 PM

Talent Show Practice

Location:

Center for the Arts at Montague High School

This event has a Google Hangouts video call. Join: https://hangouts.google.com/hangouts/_/mapsk12.org/talent-show?hceid=bWFwc2sxMi5vcmdfNjF0bGl1dm8zaHNqbnNuNjJzYTUzaG5rMXNAZ3JvdXAuY2FsZW5kYXIuZ29vZ2xlLmNvbQ.5ikqen1b2si6rppldthl74h6rs&hs=121

4:00 PM to 6:00 PM

MS Boys' Basketball vs. Ravenna - Away

21

Nov 21

2:00 PM to 2:30 PM

This event has a Google Hangouts video call. Join: https://hangouts.google.com/hangouts/_/mapsk12.org/hedrickd?hceid=bWFwc2sxMi5vcmdfOGRtdGRkYzVwNmYzdW8zYjJqZ2tobmxlaTBAZ3JvdXAuY2FsZW5kYXIuZ29vZ2xlLmNvbQ.6fanh3mpp4h8ltv2a7ve8qojqi&hs=121

7:00 PM to 8:30 PM

MHS Talent Show

Location:

Center for the Arts at Montague High School

This event has a Google Hangouts video call. Join: https://hangouts.google.com/hangouts/_/mapsk12.org/mhs-talent-show?hceid=Z29ybWFuZEBtYXBzazEyLm9yZw.1arm6rmu8t0iqon9cbisrnjbun&hs=121

22
23
24
25

Nov 25

4:00 PM to 6:00 PM

MS Boys' Basketball vs. Hart - Away

26

Nov 26

4:00 PM to 6:00 PM

MS Boys' Basketball vs. Shelby - Away

27

Nov 27

No School - Thanksgiving Break

This event has a Google Hangouts video call. Join: https://hangouts.google.com/hangouts/_/mapsk12.org/browns?hceid=bWFwc2sxMi5vcmdfc2pxY3JpcjdvNG1uMXQyYTcxODJvNzRzYm9AZ3JvdXAuY2FsZW5kYXIuZ29vZ2xlLmNvbQ.29kctnml9utnjqvmej5dalg8b7&hs=121

28

Nov 28

No School - Thanksgiving Break

This event has a Google Hangouts video call. Join: https://hangouts.google.com/hangouts/_/mapsk12.org/browns?hceid=bWFwc2sxMi5vcmdfc2pxY3JpcjdvNG1uMXQyYTcxODJvNzRzYm9AZ3JvdXAuY2FsZW5kYXIuZ29vZ2xlLmNvbQ.29kctnml9utnjqvmej5dalg8b7&hs=121

29

Nov 29

No School - Thanksgiving Break

This event has a Google Hangouts video call. Join: https://hangouts.google.com/hangouts/_/mapsk12.org/browns?hceid=bWFwc2sxMi5vcmdfc2pxY3JpcjdvNG1uMXQyYTcxODJvNzRzYm9AZ3JvdXAuY2FsZW5kYXIuZ29vZ2xlLmNvbQ.29kctnml9utnjqvmej5dalg8b7&hs=121

30
MAPS News
November 14, 2019
Football Playoff November 16
Tickets for the 11/16/19 home football game vs. Sanford Meridian will be on sale in the high school office on Friday, Nov. 15 from 7:30 a.m.-3:00 p.m.
November 5, 2019
Christmas Break
Christmas Break will take place Monday, December 23 though Friday, January 3.  Students will return to the classroom on Monday, January 6.
November 5, 2019
Thanksgiving Break
Students will have three days off for Thanksgiving Break this year. School will not be in session Wednesday, November 27 - Friday, November 29.
October 14, 2019
Superintendent's Message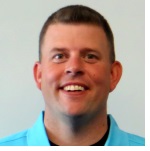 Montague Area Public Schools is an outstanding school system with dedicated students, highly qualified staff, administration, Board of Education, parents, and community committed to providing the best educational programs.
Mission Statement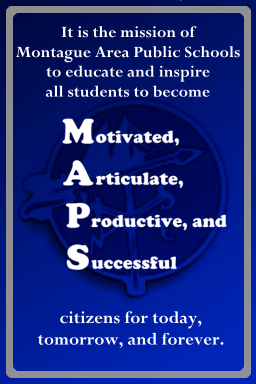 MAPS


MACC


RRO


NBC


MHS


2016 CTE Core Performance Indicators