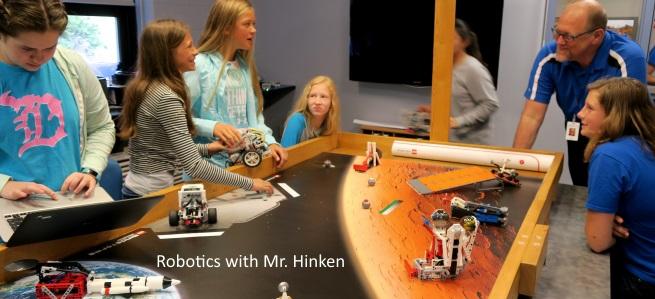 Welcome to Nellie B. Chisholm Middle School
Calendar

‹

January

2020

›

S
M
T
W
T
F
S
1

Jan 1

No School - Christmas Break

This event has a Google Hangouts video call. Join: https://hangouts.google.com/hangouts/_/mapsk12.org/browns?hceid=bWFwc2sxMi5vcmdfc2pxY3JpcjdvNG1uMXQyYTcxODJvNzRzYm9AZ3JvdXAuY2FsZW5kYXIuZ29vZ2xlLmNvbQ.1fu52948n2tinu5silvpqktocv&hs=121

2

Jan 2

No School - Christmas Break

This event has a Google Hangouts video call. Join: https://hangouts.google.com/hangouts/_/mapsk12.org/browns?hceid=bWFwc2sxMi5vcmdfc2pxY3JpcjdvNG1uMXQyYTcxODJvNzRzYm9AZ3JvdXAuY2FsZW5kYXIuZ29vZ2xlLmNvbQ.1fu52948n2tinu5silvpqktocv&hs=121

3

Jan 3

No School - Christmas Break

This event has a Google Hangouts video call. Join: https://hangouts.google.com/hangouts/_/mapsk12.org/browns?hceid=bWFwc2sxMi5vcmdfc2pxY3JpcjdvNG1uMXQyYTcxODJvNzRzYm9AZ3JvdXAuY2FsZW5kYXIuZ29vZ2xlLmNvbQ.1fu52948n2tinu5silvpqktocv&hs=121

4
5
6

Jan 6

5:15 PM to 6:00 PM

Finance Committee Meeting

Location:

Central Office Conference Room

Calendar:

Board of Education

7
8

Jan 8

Early Release - All Buildings Release 1 Hour Early

This event has a Google Hangouts video call. Join: https://hangouts.google.com/hangouts/_/mapsk12.org/early-release?hceid=bWFwc2sxMi5vcmdfc2pxY3JpcjdvNG1uMXQyYTcxODJvNzRzYm9AZ3JvdXAuY2FsZW5kYXIuZ29vZ2xlLmNvbQ.0l5glj91ccf23hef4dbsfb2bf8&hs=121

6:00 PM to 8:00 PM

MS Competitive Cheer @ Shelby

Location:

Shelby High School

9
10
11

Jan 11

9:00 AM to 3:00 PM

MS Competitive Cheer @ Shelby

Location:

Shelby High School

12
13

Jan 13

6:00 PM to 7:00 PM

Organizational Meeting - Regular Meeting

Calendar:

Board of Education

14
15

Jan 15

Early Release - All Buildings Release 1 Hour Early

This event has a Google Hangouts video call. Join: https://hangouts.google.com/hangouts/_/mapsk12.org/early-release?hceid=bWFwc2sxMi5vcmdfc2pxY3JpcjdvNG1uMXQyYTcxODJvNzRzYm9AZ3JvdXAuY2FsZW5kYXIuZ29vZ2xlLmNvbQ.0l5glj91ccf23hef4dbsfb2bf8&hs=121

6:00 PM to 8:00 PM

MS Competitive Cheer @ Whitehall

Location:

Whitehall High School

16

Jan 16

This event has a Google Hangouts video call. Join: https://hangouts.google.com/hangouts/_/mapsk12.org/browns?hceid=bWFwc2sxMi5vcmdfc2pxY3JpcjdvNG1uMXQyYTcxODJvNzRzYm9AZ3JvdXAuY2FsZW5kYXIuZ29vZ2xlLmNvbQ.5nbh7fufoc43uose58drfq1b7j&hs=121

17

Jan 17

This event has a Google Hangouts video call. Join: https://hangouts.google.com/hangouts/_/mapsk12.org/browns?hceid=bWFwc2sxMi5vcmdfc2pxY3JpcjdvNG1uMXQyYTcxODJvNzRzYm9AZ3JvdXAuY2FsZW5kYXIuZ29vZ2xlLmNvbQ.4hqpc6ru9c0b4i58s1l449f02g&hs=121

18
19
20
21
22

Jan 22

Early Release - All Buildings Release 1 Hour Early

This event has a Google Hangouts video call. Join: https://hangouts.google.com/hangouts/_/mapsk12.org/early-release?hceid=bWFwc2sxMi5vcmdfc2pxY3JpcjdvNG1uMXQyYTcxODJvNzRzYm9AZ3JvdXAuY2FsZW5kYXIuZ29vZ2xlLmNvbQ.0l5glj91ccf23hef4dbsfb2bf8&hs=121

6:00 PM to 8:00 PM

MS Competitive Cheer @ Mason County Central

Location:

Mason County Central

23
24
25
26
27
28
29

Jan 29

Early Release - All Buildings Release 1 Hour Early

This event has a Google Hangouts video call. Join: https://hangouts.google.com/hangouts/_/mapsk12.org/early-release?hceid=bWFwc2sxMi5vcmdfc2pxY3JpcjdvNG1uMXQyYTcxODJvNzRzYm9AZ3JvdXAuY2FsZW5kYXIuZ29vZ2xlLmNvbQ.0l5glj91ccf23hef4dbsfb2bf8&hs=121

6:00 PM to 8:00 PM

MS Competitive Cheer @ Hart

Location:

Hart High School

30
31
January 29
Early Release - All Buildings Release 1 Hour Early
Early Release - All Buildings Release 1 Hour Early
This event has a Google Hangouts video call. Join: https://hangouts.google.com/hangouts/_/mapsk12.org/early-release?hceid=bWFwc2sxMi5vcmdfc2pxY3JpcjdvNG1uMXQyYTcxODJvNzRzYm9AZ3JvdXAuY2FsZW5kYXIuZ29vZ2xlLmNvbQ.0l5glj91ccf23hef4dbsfb2bf8&hs=121
February 5
Early Release - All Buildings Release 1 Hour Early
Early Release - All Buildings Release 1 Hour Early
This event has a Google Hangouts video call. Join: https://hangouts.google.com/hangouts/_/mapsk12.org/early-release?hceid=bWFwc2sxMi5vcmdfc2pxY3JpcjdvNG1uMXQyYTcxODJvNzRzYm9AZ3JvdXAuY2FsZW5kYXIuZ29vZ2xlLmNvbQ.0l5glj91ccf23hef4dbsfb2bf8&hs=121
HALF DAY SCHEDULE
NBC will have half days for exams on Thursday, January 16 and Friday, January 17. Dismissal will be at 11:10.
8th GRADE CHICAGO FIELD TRIP MAY 1, 2020
The 8th grade will be offering a field trip to Chicago on May 1, 2020 The cost is $147.00 with a deposit of $75.00 turned in by November 8th. and the remainder $72 to be paid by March 1st. Payment plans are available, please contact Mr. Mulder at mulderj@mapsk12.org for more information. Items included in the price:
Round trip deluxe motor coach transportation from NBC
Admission to the following activities: Museum of Science and Industry, John Hancock Tower - Chicago 360 Observatory, Magnificent Mile and Millennium Park "The Bean"
Meals - Dinner at Giordano's Pizza
For all the information regarding this trip and to download the permission trip follow this link /downloads/nbcmiddleschool/nbc_middle_school__-_chicago_field_trip_-_2020.pdf
N.B.C MUSICAL " The Wizard Of Oz"
This year the musical at NBC will be The Wizard Of Oz. Auditions will be held on Wednesday, October 30 from 1:45 - 3:45 in the choir room. If you are interested in the leading role, you must learn and prepare the song "Over the Rainbow". Please sign up on the sheet outside of the choir room if you plan on Auditioning. You may contact Mrs. Cisneros if you have any questions.
POWER SCHOOL ATTENDANCE PROTOCOL
If your child is absent from school and you have called in their absence, please allow 24- 48 hours for attendance to be reconciled. We have quite a few students coming and going throughout the day. This allows for all the changes throughout the day to be made and recorded properly. Also a Dr's excuse is given only when the student brings in the note from the physician, dentists, etc.
7th GRADE IMMUNIZATIONS
All 7th-grade students will need a copy of their OFFICIAL immunization record to start 7th grade. All immunizations or waivers must be up to date and on file before the first day of school. Immunizations can be up to date today but after a birthday they could be incomplete and need to be updated again. Please make sure that when you check with your doctor that they will be complete and up to date as of September 1st! IF YOUR CHILDS IMMUNIZATIONS ARE NOT UP TO DATE, THEY MAY NOT ATTEND SCHOOL. YOU MUST CONTACT THE MUSKEGON COUNTY HEALTH DEPT. TO OBTAIN A WAIVER TO BE ALLOWED WITHOUT IMMUNIZATIONS.
ATTENDANCE
If your child is going to be absent from school please be sure to either email Melissa Raiche at raichem@mapsk12.org, or you may call the office anytime at 231-981-4570. Please indicate reason for the illness sickness, etc.
DHS OFFICE INFORMATION
If you would like to contact the DHS office located in the NBC Middle school please call Danielle Colbert at (231)327-7733 or you can email her at colbertd@michigan.gov. The drop box for paperwork has been removed from outside of the building in an effort to transition to paperless in the DHS office . Our office is no longer allowed to accept paperwork as well. We apologize for any inconvenience this may cause.