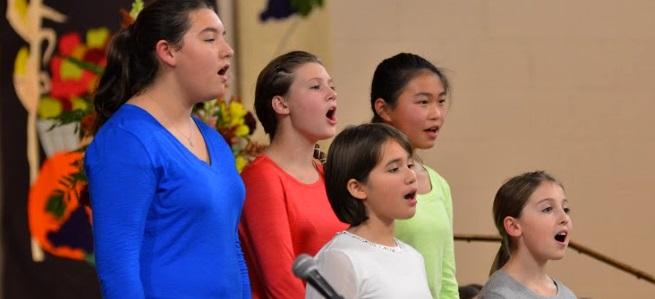 Welcome to Nellie B. Chisholm Middle School
Calendar

Previous

September

2021

Next

S
M
T
W
T
F
S
1

Sep 1

8:00 AM to 5:00 PM

Conference Room - Auditors

5:00 PM to 5:30 PM

NBC Fall Athletics Parent Meeting

Location:

NBC Middle School, 4700 Stanton Blvd, Montague, MI 49437, USA

2

Sep 2

8:00 AM to 5:00 PM

Conference Room - Auditors

3

Sep 3

8:00 AM to 5:00 PM

Conference Room - Auditors

4
5
6
7
8

Sep 8

4:00 PM to 6:00 PM

NBC Football Scrimmage

Location:

EG Townsend Athletic Complex, Montague, MI 49437, USA

9

Sep 9

4:00 PM to 5:15 PM

NBC 7th Girls BB Vs Shelby

Location:

NBC Middle School, 4700 Stanton Blvd, Montague, MI 49437, USA

5:15 PM to 6:30 PM

NBC 8th Girls BB Vs Shelby

Location:

NBC Middle School, 4700 Stanton Blvd, Montague, MI 49437, USA

10
11
12
13

Sep 13

5:00 PM to 6:00 PM

Employee/Community Relations Community Meeting

Location:

Central Office Conference Room

Calendar:

Board of Education

6:00 PM to 7:00 PM

Regular Board Meeting

Calendar:

Board of Education

14

Sep 14

4:00 PM to 5:15 PM

NBC 7th Girls BB @ Hart

Location:

Hart Middle School, 308 Johnson St, Hart, MI 49420, USA

5:15 PM to 6:30 PM

NBC 8th Girls BB @ Hart

Location:

Hart Middle School, 308 Johnson St, Hart, MI 49420, USA

5:30 PM to 6:00 PM

NBC B/G Cross Country @ WMC Jamoree #1 @ Ravenna

Location:

Ravenna High School, 2766 S Ravenna Rd, Ravenna, MI 49451, USA

15

Sep 15

4:00 PM to 6:00 PM

NBC Football @ Ravenna

Location:

Middle School, 2700 S Ravenna Rd, Ravenna, MI 49451, USA

16

Sep 16

4:00 PM to 5:15 PM

NBC 7th Girls BB @ Mason County Central

Location:

Mason County Central Upper Elementary School, Scottville, MI 49454, USA

5:15 PM to 6:30 PM

NBC 8th Girls BB @ Mason County Central

Location:

Mason County Central Upper Elementary School, Scottville, MI 49454, USA

17
18

Sep 18

9:00 AM to 10:00 AM

NBC B/G Cross Country @ Sparta Invitational

Location:

Sparta Senior High School, 475 West Spartan Drive, Sparta, MI 49345, USA

19
20
21

Sep 21

4:00 PM to 5:15 PM

NBC 7th Girls BB Vs Whitehall

Location:

NBC Middle School, 4700 Stanton Blvd, Montague, MI 49437, USA

5:15 PM to 6:30 PM

NBC 8th Girls BB Vs Whitehall

Location:

NBC Middle School, 4700 Stanton Blvd, Montague, MI 49437, USA

5:30 PM to 6:30 PM

NBC B/G Cross Country Vs WMC Jamboree #2

Location:

EG Townsend Athletic Complex, Montague, MI 49437, USA

22

Sep 22

2:00 PM to 4:00 PM

2:00 PM to 4:00 PM

4:00 PM to 7:00 PM

NBC Football Vs Oakridge, Holton

Location:

EG Townsend Athletic Complex, Montague, MI 49437, USA

23

Sep 23

4:00 PM to 5:15 PM

7th Girls BB @ North Muskegon

Location:

North Muskegon Public Schools, 1600 Mills Ave, North Muskegon, MI 49445, USA

5:15 PM to 6:30 PM

NBC 8th Girls BB @ North Muskegon

Location:

North Muskegon Public Schools, 1600 Mills Ave, North Muskegon, MI 49445, USA

24
25

Sep 25

9:00 AM to 10:00 AM

NBC B/G Cross Country @ Oakridge Invitational

Location:

Oakridge High School, 5493 Hall Rd, Muskegon, MI 49442, USA

26
27
28

Sep 28

4:00 PM to 5:15 PM

NBC 7th Girls BB Vs Oakridge

Location:

NBC Middle School, 4700 Stanton Blvd, Montague, MI 49437, USA

5:00 PM to 6:00 PM

NBC B/G Cross Country @ Kelder Poured Wall Inv.

Location:

Mason County Fair Grounds, 5302 US-10, Ludington, MI 49431, USA

5:15 PM to 6:30 PM

NBC 8th Girls BB Vs Oakridge

Location:

NBC Middle School, 4700 Stanton Blvd, Montague, MI 49437, USA

29

Sep 29

4:00 PM to 6:00 PM

NBC Football @ North Muskegon

Location:

North Muskegon Public Schools, 1600 Mills Ave, North Muskegon, MI 49445, USA

30

Sep 30

4:00 PM to 5:15 PM

NBC 7th Girls BB @ Ravenna

Location:

Middle School, 2700 S Ravenna Rd, Ravenna, MI 49451, USA

5:15 PM to 6:30 PM

NBC 8th Girls BB @ Ravenna

Location:

Middle School, 2700 S Ravenna Rd, Ravenna, MI 49451, USA
What's Happening at NBC....
2021-2022 SCHOOL YEAR INFORMATION
We are so excited for this upcoming school year! The office is open from 7:30 - 3:00 Monday through Friday. Attached is all the registration information for the upcoming school year. Here are Some important dates to remember;
Power School Information
Power school is open for registration. Attached is a link if you have not created a parent portal in Power school. If you have an existing account you will need to login... on the tab to the left all the way down is the demographic update. You will need to click here and confirm and/or change information. Once successfully completed you will be able to view your student's schedule. Please note lockers have not yet been assigned. Schedules with locker assignments will be available for pick up at our open house on August 25th from 6-7pm. Some helpful hints when updating. Use a desktop or laptop if available. If you use your smartphone it will not update through our app. You will need to update through your chrome browser. If you have forgotten your user ID or password you may contact the office at 231-894-5617 to have it reset. Also if you have moved you will need to fill out a residency affidavit. Those forms are available in the office.
Power School registration information
6th Grade Camp Information
6th Grade will be heading to Grace Adventures this year on October 14. The cost is 55$ per student and includes lunch and dinner. Attached is the permission slip. These are due back by October 8
6th Grade Camp Information and Permission Slip
Virtual Academy Information
Attached is the information if you are interested in having your student attend virtually for the 2021-2022 school year
Important Dates to Remember
August 23 - Sports practice officially begins for 7th and 8th Grade Football and Cross Country . Sports physicals and payment must be submitted online in Final Forms prior. Fall Athletic Information
August 25 - Open house at N.B.C from 6-7 pm Band Meeting is from 5-6 in the band room
August 30 - First Day of school ( half day) dismissal is at 11:10
September 10 - School pictures. Forms will be handed out at school.
IMMUNIZATIONS
All 7th-grade students will need a copy of their OFFICIAL immunization record to start 7th grade. All immunizations or waivers must be up to date and on file before the first day of school. Immunizations can be up to date today but after a birthday they could be incomplete and need to be updated again. Please make sure that when you check with your doctor that they will be complete and up to date as of September 1st! IF YOUR CHILDS IMMUNIZATIONS ARE NOT UP TO DATE, THEY MAY NOT ATTEND SCHOOL. YOU MUST CONTACT THE MUSKEGON COUNTY HEALTH DEPT. TO OBTAIN A WAIVER TO BE ALLOWED WITHOUT IMMUNIZATIONS.
DHS OFFICE INFORMATION
The DHS office is currently operating remotely if you need assistance please contact Sara Lintjer at 231-327-2159