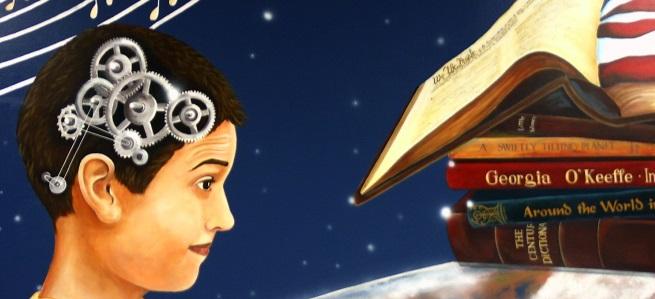 Welcome to Nellie B. Chisholm Middle School
Calendar

Previous

September

2022

Next

S
M
T
W
T
F
S
1
2
3
4
5
6
7
8

Sep 8

4:30 PM to 6:00 PM

Scrimmage 7th and 8th Football @ Orchard View

Location:

Orchard View High School, 16 N Quarterline Rd, Muskegon, MI 49442, USA

9
10
11
12

Sep 12

4:00 PM to 6:30 PM

7th and 8th Girls Basketball VS Orchard View @ Home

Location:

NBC Middle School, 4700 Stanton Blvd, Montague, MI 49437, USA

6:00 PM to 7:00 PM

Regular Board Meeting

Calendar:

Board of Education

13

Sep 13

5:30 PM to 6:30 PM

XC WMC Jamboree #1

Location:

Fremont Middle School, 500 W Woodrow St, Fremont, MI 49412, USA

14

Sep 14

1:45 PM to 2:45 PM

ER - New Learning (Burn Out Cure)

4:00 PM to 6:30 PM

7th and 8th Football Home VS Whitehall

15

Sep 15

4:00 PM to 6:30 PM

Girls Basketball @ Ravenna

Location:

Middle School, 2700 S Ravenna Rd, Ravenna, MI 49451, USA

16
17

Sep 17

9:00 AM to 10:00 AM

XC Sparta Invitational

Location:

Sparta Middle School, 235 E Spartan Dr, Sparta, MI 49345, USA

18
19

Sep 19

4:00 PM to 6:30 PM

Girls Basketball VS Manistee @ Home

20

Sep 20

5:30 PM to 6:30 PM

XC WMC Jamboree #2 OJ DeJonge Middle School

21

Sep 21

1:45 PM to 2:45 PM

1:45 PM to 2:45 PM

4:00 PM to 6:30 PM

7th and 8th Football Vs. North Muskegon @Home

22

Sep 22

4:00 PM to 6:30 PM

Girls Basketball VS Oakridge @Oakridge

Location:

Oakridge Middle School, 251 S Wolf Lake Rd, Muskegon, MI 49442, USA

23
24

Sep 24

8:30 AM to 9:30 AM

Xcountry Oakridge Invitational

Location:

Oakridge Middle School, 251 S Wolf Lake Rd, Muskegon, MI 49442, USA

25
26

Sep 26

4:00 PM to 6:30 PM

Girls Basketball VS. Whitehall @ Home

27
28

Sep 28

1:45 PM to 2:45 PM

4:00 PM to 6:30 PM

7th and 8th Football VS Holton @ Home

29

Sep 29

4:00 PM to 6:30 PM

Girls Basketball VS. Fremont @ Home

30

GET REGISTERED FOR THE NEW SCHOOL YEAR!
Registration opens August 17 for returning students!! Once registered you will be able to view your schedule ( please note schedules may change, make sure you check back before school starts). Please be sure to register before our open house on August 24th from 6-7pm. If you need assistance please contact the office at 231-894-5617 http://ps-mo.muskegonisd.org/public
WHAT'S HAPPENING AT N.B.C for 2022-2023
Attached is our welcome back newsletter!! If you have any questions please feel free to call 231-894-5617. /downloads/nbcmiddleschool/welcomebacknewsletter.pdf
School Supply List 2022-2023
Attached is the school supply list for our upcoming school year.
/downloads/nbcmiddleschool/schoolsupplylist.pdf
NBC Summer Office Hours
Our office will re-open Monday August 8 from 8:00 a.m. until 2:30 p.m.
New Student Registration
If you are NEW to the Montague Area Public School district, attached you will find registration information. These packets are available in the office as well. Please return the information with
1. Original birth certificate
2. current immunizations or health department waiver
3. proof of residency. Some type of mail with your current address on it.
If you are looking to attend M.A.P.S but do NOT live in our district please see our district home page for School of Choice information.
/downloads/nbcmiddleschool/newstudentregistration.pdf
IMMUNIZATIONS
All 7th-grade students will need a copy of their OFFICIAL immunization record to start 7th grade. All immunizations or waivers must be up to date and on file before the first day of school. Immunizations can be up to date today but after a birthday they could be incomplete and need to be updated again. Please make sure that when you check with your doctor that they will be complete and up to date as of September 1st! IF YOUR CHILDS IMMUNIZATIONS ARE NOT UP TO DATE, THEY MAY NOT ATTEND SCHOOL. YOU MUST CONTACT THE MUSKEGON COUNTY HEALTH DEPT. TO OBTAIN A WAIVER TO BE ALLOWED WITHOUT IMMUNIZATIONS.
DHS OFFICE INFORMATION
The DHS office is located within NBC. You may contact Sara Lintjer at 231-981-4571