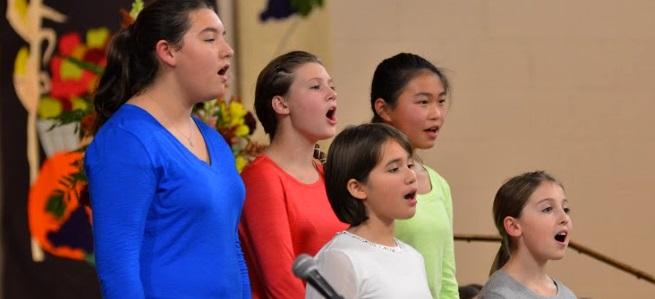 Welcome to Nellie B. Chisholm Middle School
Calendar

Previous

May

2021

Next

S
M
T
W
T
F
S
1
2
3

May 3

4:00 PM to 6:00 PM

Boys 6/7/8th Track - Outdoor @ Whitehall Middle School

Location:

401 Elizabeth Street, Whitehall Michigan 49461

Sport: Track - Outdoor Level: Boys 6/7/8th Team: Montague NBC Middle School Site: Whitehall Middle School Subsite: Track

4:00 PM to 6:00 PM

Girls 6/7/8th Track - Outdoor @ Whitehall Middle School

Location:

401 Elizabeth Street, Whitehall Michigan 49461

Sport: Track - Outdoor Level: Girls 6/7/8th Team: Montague NBC Middle School Site: Whitehall Middle School Subsite: Track

4
5

May 5

4:00 PM to 6:00 PM

Boys 6/7/8th Track - Outdoor @ Ravenna Middle School

Location:

2700 S. Ravenna Road, Ravenna Michigan 49451

Sport: Track - Outdoor Level: Boys 6/7/8th Team: Montague NBC Middle School Site: Ravenna Middle School Subsite: Track

4:00 PM to 6:00 PM

Girls 6/7/8th Track - Outdoor @ Ravenna Middle School

Location:

2700 S. Ravenna Road, Ravenna Michigan 49451

Sport: Track - Outdoor Level: Girls 6/7/8th Team: Montague NBC Middle School Site: Ravenna Middle School Subsite: Track

6
7
8
9
10

May 10

4:00 PM to 4:30 PM

Boys 7/8th Track - Outdoor @ Mason County Central Middle School

Location:

310 W Beryl, Scottville MI 49454

Sport: Track - Outdoor Level: Boys 7/8th Team: Montague NBC Middle School Site: Mason County Central Middle School Subsite: Track

4:00 PM to 6:00 PM

Boys 6/7/8th Track - Outdoor @ Mason County Central Middle School

Location:

310 W Beryl, Scottville MI 49454

Sport: Track - Outdoor Level: Boys 6/7/8th Team: Montague NBC Middle School Site: Mason County Central Middle School Subsite: Track

4:00 PM to 6:00 PM

Girls 6/7/8th Track - Outdoor @ Mason County Central Middle School

Location:

310 W Beryl, Scottville MI 49454

Sport: Track - Outdoor Level: Girls 6/7/8th Team: Montague NBC Middle School Site: Mason County Central Middle School Subsite: Track

5:00 PM to 6:00 PM

Finance Committee Meeting

Location:

Central Office Conference Room

Calendar:

Board of Education

6:00 PM to 7:00 PM

Regular Board Meeting

Calendar:

Board of Education

11
12

May 12

3:00 PM to 7:00 PM

Boys 6/7/8th Track - Outdoor vs Hart Middle School

Location:

4700 Stanton Blvd., Montague Michigan 49437

Sport: Track - Outdoor Level: Boys 6/7/8th Team: Montague NBC Middle School Site: Montague NBC Middle School Subsite: Track

3:00 PM to 7:00 PM

Girls 6/7/8th Track - Outdoor vs Hart Middle School

Location:

4700 Stanton Blvd., Montague Michigan 49437

Sport: Track - Outdoor Level: Girls 6/7/8th Team: Montague NBC Middle School Site: Montague NBC Middle School Subsite: Track

13
14
15
16
17

May 17

6:30 PM to 7:30 PM

Special Board Meeting

Calendar:

Board of Education

18
19
20
21

May 21

7:00 PM to 8:00 PM

Montague graduation outside at 7:00 pm

22

May 22

7:00 PM to 8:00 PM

23

May 23

2:00 PM to 3:00 PM

24
25
26
27
28
29
30
31
What's Happening at NBC....
4th Quarter Information
The week of Monday April 26 we will continue our Hybrid A/B schedule. 3rd quarter progress reports have been sent home with the students. If you have not received yours from your student please feel free to contact the office.
Whiz Kids - Letters have been mailed out for our Whiz Kids for the 2020-2021 school year. The student must maintain a 3.4 GPA for EACH of the first 3 quarters of the school year in order to qualify. More information on Whiz Kids awards Presentation will announced soon.
Yearbook Cover Competition! Congratulations to Alexa Jones for winning this year's Yearbook cover competition, and also to LIllian Maxson who placed 2nd we will use hers for the back cover. There were so many great entries it was hard to choose! Thanks to Dan Nesbitt for volunteering his time to judge the entries. Yearbook link www.geskusphoto.com/yearbookorders/ .
8th Grade Class of 2025 T-Shirt Order
Order forms have been sent out with students. The T- shirt designs were voted on by the students and will have their name, along with their peers, printed on the back with "Class of 2025" on the front T- shirts are 10$ each, 3$ extra for XXL and larger . 20$ for hoodies, XXXL add 3$. Extra order forms are available in the office. Because this is a custom order they will not be accepting late orders. Order forms may be submitted to Mrs. Ritter or the office by May 10. Cash or check made payable to NBC. If your student has fundraiser money it may be used to purchase shirts as well.
N.B.C. OFFICE SAFETY PROCEDURES
The health and safety of our students and staff is our number one priority here at N.B.C, with that in mind, we are asking that you refrain from coming into the building unless absolutely necessary.
If your student is coming in late, leaving early, or has an appointment during the day, please send in a note, with the pertinent information. When coming to pick him/her please call the office at 231-894-5617 prior to arriving and we will send your student out to your vehicle. If you are dropping off a forgotten item; gym shoes, lunch etc, contact the office and leave it in the lobby, we will retrieve the item, and make sure your student receives it promptly.
Virtual students, your guided notes will continue to be in the lobby,
Thank you all for your help in staying healthy and staying open!
IMMUNIZATIONS
All 7th-grade students will need a copy of their OFFICIAL immunization record to start 7th grade. All immunizations or waivers must be up to date and on file before the first day of school. Immunizations can be up to date today but after a birthday they could be incomplete and need to be updated again. Please make sure that when you check with your doctor that they will be complete and up to date as of September 1st! IF YOUR CHILDS IMMUNIZATIONS ARE NOT UP TO DATE, THEY MAY NOT ATTEND SCHOOL. YOU MUST CONTACT THE MUSKEGON COUNTY HEALTH DEPT. TO OBTAIN A WAIVER TO BE ALLOWED WITHOUT IMMUNIZATIONS.
ATTENDANCE
If your child is going to be absent from school please be sure to either email Melissa Raiche at raichem@mapsk12.org, or you may call the office anytime at 231-981-4570. Please indicate reason for the illness sickness, etc.
DHS OFFICE INFORMATION
The DHS office is currently operating remotely if you need assistance please contact Sara Lintjer at 231-327-2159