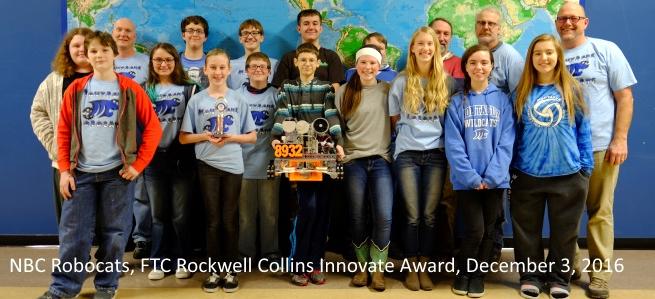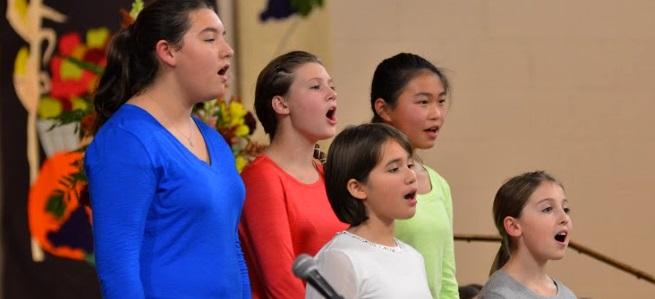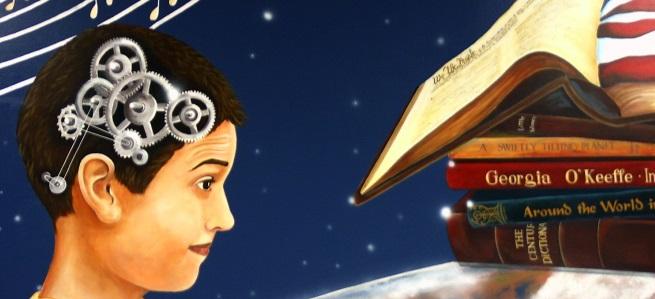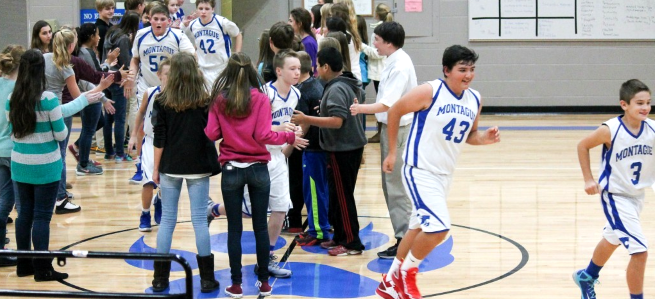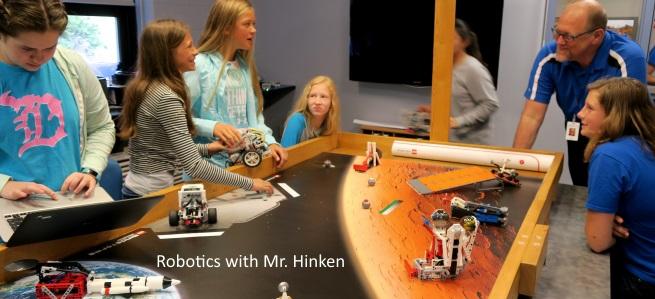 Welcome to Nellie B. Chisholm Middle School
Calendar

‹

October

2019

›

S
M
T
W
T
F
S
1

Oct 1

MS Cross Country - MCC

Location:

Mason County Central

4:00 PM to 6:00 PM

MS Girls' Basketball vs. Shelby - Away

2

Oct 2

Early Release - All Buildings Release 1 Hour Early

This event has a Google Hangouts video call. Join: https://hangouts.google.com/hangouts/_/mapsk12.org/early-release?hceid=bWFwc2sxMi5vcmdfc2pxY3JpcjdvNG1uMXQyYTcxODJvNzRzYm9AZ3JvdXAuY2FsZW5kYXIuZ29vZ2xlLmNvbQ.0l5glj91ccf23hef4dbsfb2bf8&hs=121

4:00 PM to 6:00 PM

MS Football vs. Oakridge @ Home

3

Oct 3

4:00 PM to 6:00 PM

MS Girls' Basketball vs. MCC - Home

4
5

Oct 5

9:00 AM to 11:00 AM

MS Cross Country - Wildcat Invitational

6
7
8

Oct 8

Century Resources NBC Band Fundraiser

This event has a Google Hangouts video call. Join: https://hangouts.google.com/hangouts/_/mapsk12.org/greenwoode?hceid=bWFwc2sxMi5vcmdfNjFqcHRkbnRhczZ0MXVlbmh2Z2JodGFnYzRAZ3JvdXAuY2FsZW5kYXIuZ29vZ2xlLmNvbQ.2ujrptk4doh8l8pbqpavq19u8m&hs=121

4:00 PM to 6:00 PM

MS Girls' Basketball vs. Shelby - Home

5:00 PM to 7:00 PM

MS Cross Country @ Shelby

9

Oct 9

Early Release - All Buildings Release 1 Hour Early

This event has a Google Hangouts video call. Join: https://hangouts.google.com/hangouts/_/mapsk12.org/early-release?hceid=bWFwc2sxMi5vcmdfc2pxY3JpcjdvNG1uMXQyYTcxODJvNzRzYm9AZ3JvdXAuY2FsZW5kYXIuZ29vZ2xlLmNvbQ.0l5glj91ccf23hef4dbsfb2bf8&hs=121

4:00 PM to 6:00 PM

MS Football vs. N. Muskegon - Away

10

Oct 10

7:30 AM to 7:00 PM

6th Grade to Grace Adventures Camp

This event has a Google Hangouts video call. Join: https://hangouts.google.com/hangouts/_/mapsk12.org/halversonj?hceid=bWFwc2sxMi5vcmdfNjFqcHRkbnRhczZ0MXVlbmh2Z2JodGFnYzRAZ3JvdXAuY2FsZW5kYXIuZ29vZ2xlLmNvbQ.6fr70p5c4eouq713gset3ad875&hs=121

4:00 PM to 6:00 PM

MS Girls' Basketball vs. Hart - Home

11

Oct 11

MS Cross Country - GMAA

Location:

University Park Golf Course, Muskegon

12
13
14

Oct 14

4:00 PM to 6:00 PM

MS Girls' Basketball Tournament

5:00 PM to 6:00 PM

Finance Committee Meeting

Location:

Central Office Conference Room

Calendar:

Board of Education

6:00 PM to 7:00 PM

Regular Board Meeting

Calendar:

Board of Education

15

Oct 15

5:00 PM to 7:00 PM

MS Cross Country @ Ravenna

16

Oct 16

Early Release - All Buildings Release 1 Hour Early

This event has a Google Hangouts video call. Join: https://hangouts.google.com/hangouts/_/mapsk12.org/early-release?hceid=bWFwc2sxMi5vcmdfc2pxY3JpcjdvNG1uMXQyYTcxODJvNzRzYm9AZ3JvdXAuY2FsZW5kYXIuZ29vZ2xlLmNvbQ.0l5glj91ccf23hef4dbsfb2bf8&hs=121

4:00 PM to 6:00 PM

MS Football vs. Hart - Away

4:00 PM to 6:00 PM

MS Girls' Basketball 7th Grade Semifinals @ Whitehall

4:00 PM to 6:00 PM

MS Girls' Basketball 8th Grade Semifinals @ Home

17

Oct 17

4:00 PM to 6:00 PM

MS Girls' Basketball Finals - Home

18
19
20
21
22
23

Oct 23

Early Release - All Buildings Release 1 Hour Early

This event has a Google Hangouts video call. Join: https://hangouts.google.com/hangouts/_/mapsk12.org/early-release?hceid=bWFwc2sxMi5vcmdfc2pxY3JpcjdvNG1uMXQyYTcxODJvNzRzYm9AZ3JvdXAuY2FsZW5kYXIuZ29vZ2xlLmNvbQ.0l5glj91ccf23hef4dbsfb2bf8&hs=121

24

Oct 24

This event has a Google Hangouts video call. Join: https://hangouts.google.com/hangouts/_/mapsk12.org/browns?hceid=bWFwc2sxMi5vcmdfc2pxY3JpcjdvNG1uMXQyYTcxODJvNzRzYm9AZ3JvdXAuY2FsZW5kYXIuZ29vZ2xlLmNvbQ.3suhvsu5k8mrfui2bkcprotgqh&hs=121

25

Oct 25

This event has a Google Hangouts video call. Join: https://hangouts.google.com/hangouts/_/mapsk12.org/browns?hceid=bWFwc2sxMi5vcmdfc2pxY3JpcjdvNG1uMXQyYTcxODJvNzRzYm9AZ3JvdXAuY2FsZW5kYXIuZ29vZ2xlLmNvbQ.0avoti544ordnl41e5sp85mln7&hs=121

26
27
28
29

Oct 29

7:00 PM to 8:00 PM

This event has a Google Hangouts video call. Join: https://hangouts.google.com/hangouts/_/mapsk12.org/halloween?hceid=bWFwc2sxMi5vcmdfNjFqcHRkbnRhczZ0MXVlbmh2Z2JodGFnYzRAZ3JvdXAuY2FsZW5kYXIuZ29vZ2xlLmNvbQ.71qki9olrnrj5t9fqoo3gjci39&hs=121

30

Oct 30

Early Release - All Buildings Release 1 Hour Early

This event has a Google Hangouts video call. Join: https://hangouts.google.com/hangouts/_/mapsk12.org/early-release?hceid=bWFwc2sxMi5vcmdfc2pxY3JpcjdvNG1uMXQyYTcxODJvNzRzYm9AZ3JvdXAuY2FsZW5kYXIuZ29vZ2xlLmNvbQ.0l5glj91ccf23hef4dbsfb2bf8&hs=121

31
NBC CONFERENCES

The 2019-2020 school year is off to a great start. It is hard to believe that we are 7 weeks into the school year all ready. Next week we will hold our fall conferences on Wednesday October, 23rd from 4:30 - 7:30 and Thursday October 24th from 12:00 - 3:00 and 4:00 - 7:00. In an effort to reduce wait times for teachers we are going to schedule our conferences this year. You will be able to choose the core content teachers you would like to see and then sign up for a specific time to meet with that teacher. Our electives teachers, (gym, art, FFA, Project Lead the Way, band and choir) will continue to have drop in conferences. You can stop in to see electives teachers in between your scheduled conferences.
To sign up for specific times, visit this website.
When you visit this website, it will ask you to choose the teachers you would like to see and will then send you a link to view their schedule. You can pick the time that is most convenient for you for each teacher you would like to visit. The site will give you a list of your conferences times for your records. We have tried a demo of the site and found the process to sign up for conferences to be easy and quick. If you should need assistance in this process please call the office at 231-894-5617.
We look forward to seeing all of you next week!
Jim Perreault, Principal of NBC Middle School
NBC WINTER SPORTS 1 INFORMATION
Winter Sports 1 consists of Boys' Basketball for 7th and 8th grade and Competitive Cheer for 7th and 8th grade girls. You MUST have tryout ticket on file to tryout. If you played a fall sport, you do not need a tryout ticket, you are set to tryout. Sign up sheets are in the office. Tryout dates are as follows:
Boys' Basketball - Monday Oct. 21 and Tuesday October 22. 7th grade is from 3-5 and 8th grade is from 5:30-7:00
Girls Competitive Cheer Tryouts start Monday, November 4 from 3-pm.
Required items if you need an Athletic Tryout Ticket
~Athletic Physical on file ( dated on or after April 15) ~ Passed 66% of full course load from previous semester ~ Under the age of 15 ~ Athletic Code of Conduct on file ~ Concussion Awareness form on file ~ A one time fee for the year of $50 submitted
POWER SCHOOL ATTENDANCE PROTOCOL
If your child is absent from school and you have called in their absence, please allow 24- 48 hours for attendance to be reconciled. We have quite a few students coming and going throughout the day. This allows for all the changes throughout the day to be made and recorded properly. Also a Dr's excuse is given only when the student brings in the note from the physician, dentists, etc.
7th GRADE IMMUNIZATIONS
All 7th-grade students will need a copy of their OFFICIAL immunization record to start 7th grade. All immunizations or waivers must be up to date and on file before the first day of school. Immunizations can be up to date today but after a birthday they could be incomplete and need to be updated again. Please make sure that when you check with your doctor that they will be complete and up to date as of September 1st! IF YOUR CHILDS IMMUNIZATIONS ARE NOT UP TO DATE, THEY MAY NOT ATTEND SCHOOL. YOU MUST CONTACT THE MUSKEGON COUNTY HEALTH DEPT. TO OBTAIN A WAIVER TO BE ALLOWED WITHOUT IMMUNIZATIONS.
ATTENDANCE
If your child is going to be absent from school please be sure to either email Melissa Raiche at raichem@mapsk12.org, or you may call the office anytime at 231-981-4570. Please indicate reason for the illness sickness, etc.
DHS OFFICE INFORMATION
If you would like to contact the DHS office located in the NBC Middle school please call Sarah at (231)327-2159 or you can email her at lintjers@michigan.gov. The drop box for paperwork has been removed from outside of the building in an effort to transition to paperless in the DHS office . Our office is no longer allowed to accept paperwork as well. We apologize for any inconvenience this may cause.