February
February 20, 2019
RRO Elementary Carnival
The annual RRO Carnival will be held on Saturday, March 2 from 4:00 - 7:00 p.m.
February 14, 2019
Father Daughter Dance
The 4th annual Father Daughter Dance will be held on Friday, March 8.
February 14, 2019
Kindergarten Round Up
The Montague Area Childhood Center staff looks forward to meeting incoming Young Fives and Kindergarten families during Kindergarten Roundup on Tuesday, March 12, 2019 at 6:15 pm. Families will be able to tour the building, meet the MACC staff, and will engage in fine motor, literacy, and math skill stations.


February 8, 2019
School Closings and Delays
The decision to close or delay school can be a tricky one.
January
January 7, 2019
AP Honor Roll
Montague Area Public Schools has been named to the College Board's 9th Annual AP® District Honor Roll. The Honor Roll recognizes 447 school districts in the U.S. and Canada that have increased access to AP coursework while maintaining or increasing the percentage of students earning scores of 3 or higher on AP Exams.
January 7, 2019
Superintendent's Message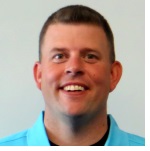 Montague Area Public Schools is an outstanding school system with dedicated students, highly qualified staff, administration, Board of Education, parents, and community committed to providing the best educational programs.
December
December 14, 2018
Wildcat Gear
DECA has launched a new website to make it convenient to order your Wildcat gear.

DECA School Store