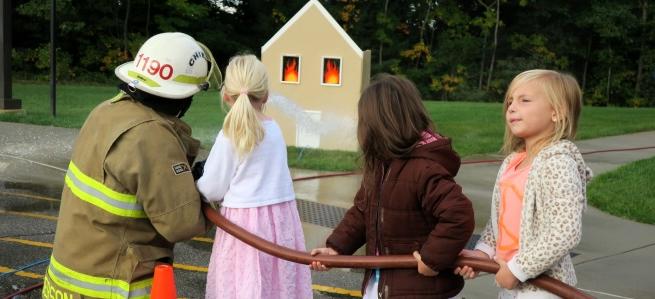 Welcome to the Montague Area Childhood Center
Calendar

‹

January

2020

›

S
M
T
W
T
F
S
1

Jan 1

No School - Christmas Break

This event has a Google Hangouts video call. Join: https://hangouts.google.com/hangouts/_/mapsk12.org/browns?hceid=bWFwc2sxMi5vcmdfc2pxY3JpcjdvNG1uMXQyYTcxODJvNzRzYm9AZ3JvdXAuY2FsZW5kYXIuZ29vZ2xlLmNvbQ.1fu52948n2tinu5silvpqktocv&hs=121

2

Jan 2

No School - Christmas Break

This event has a Google Hangouts video call. Join: https://hangouts.google.com/hangouts/_/mapsk12.org/browns?hceid=bWFwc2sxMi5vcmdfc2pxY3JpcjdvNG1uMXQyYTcxODJvNzRzYm9AZ3JvdXAuY2FsZW5kYXIuZ29vZ2xlLmNvbQ.1fu52948n2tinu5silvpqktocv&hs=121

3

Jan 3

No School - Christmas Break

This event has a Google Hangouts video call. Join: https://hangouts.google.com/hangouts/_/mapsk12.org/browns?hceid=bWFwc2sxMi5vcmdfc2pxY3JpcjdvNG1uMXQyYTcxODJvNzRzYm9AZ3JvdXAuY2FsZW5kYXIuZ29vZ2xlLmNvbQ.1fu52948n2tinu5silvpqktocv&hs=121

4
5
6

Jan 6

5:15 PM to 6:00 PM

Finance Committee Meeting

Location:

Central Office Conference Room

Calendar:

Board of Education

7
8

Jan 8

Early Release - All Buildings Release 1 Hour Early

This event has a Google Hangouts video call. Join: https://hangouts.google.com/hangouts/_/mapsk12.org/early-release?hceid=bWFwc2sxMi5vcmdfc2pxY3JpcjdvNG1uMXQyYTcxODJvNzRzYm9AZ3JvdXAuY2FsZW5kYXIuZ29vZ2xlLmNvbQ.0l5glj91ccf23hef4dbsfb2bf8&hs=121

9
10
11
12
13

Jan 13

6:00 PM to 7:00 PM

Organizational Meeting - Regular Meeting

Calendar:

Board of Education

14
15

Jan 15

Early Release - All Buildings Release 1 Hour Early

This event has a Google Hangouts video call. Join: https://hangouts.google.com/hangouts/_/mapsk12.org/early-release?hceid=bWFwc2sxMi5vcmdfc2pxY3JpcjdvNG1uMXQyYTcxODJvNzRzYm9AZ3JvdXAuY2FsZW5kYXIuZ29vZ2xlLmNvbQ.0l5glj91ccf23hef4dbsfb2bf8&hs=121

16

Jan 16

This event has a Google Hangouts video call. Join: https://hangouts.google.com/hangouts/_/mapsk12.org/browns?hceid=bWFwc2sxMi5vcmdfc2pxY3JpcjdvNG1uMXQyYTcxODJvNzRzYm9AZ3JvdXAuY2FsZW5kYXIuZ29vZ2xlLmNvbQ.5nbh7fufoc43uose58drfq1b7j&hs=121

17

Jan 17

This event has a Google Hangouts video call. Join: https://hangouts.google.com/hangouts/_/mapsk12.org/browns?hceid=bWFwc2sxMi5vcmdfc2pxY3JpcjdvNG1uMXQyYTcxODJvNzRzYm9AZ3JvdXAuY2FsZW5kYXIuZ29vZ2xlLmNvbQ.4hqpc6ru9c0b4i58s1l449f02g&hs=121

18
19
20
21
22

Jan 22

Early Release - All Buildings Release 1 Hour Early

This event has a Google Hangouts video call. Join: https://hangouts.google.com/hangouts/_/mapsk12.org/early-release?hceid=bWFwc2sxMi5vcmdfc2pxY3JpcjdvNG1uMXQyYTcxODJvNzRzYm9AZ3JvdXAuY2FsZW5kYXIuZ29vZ2xlLmNvbQ.0l5glj91ccf23hef4dbsfb2bf8&hs=121

23
24
25
26
27
28
29

Jan 29

Early Release - All Buildings Release 1 Hour Early

This event has a Google Hangouts video call. Join: https://hangouts.google.com/hangouts/_/mapsk12.org/early-release?hceid=bWFwc2sxMi5vcmdfc2pxY3JpcjdvNG1uMXQyYTcxODJvNzRzYm9AZ3JvdXAuY2FsZW5kYXIuZ29vZ2xlLmNvbQ.0l5glj91ccf23hef4dbsfb2bf8&hs=121

30
31
January 29
Early Release - All Buildings Release 1 Hour Early
Early Release - All Buildings Release 1 Hour Early
This event has a Google Hangouts video call. Join: https://hangouts.google.com/hangouts/_/mapsk12.org/early-release?hceid=bWFwc2sxMi5vcmdfc2pxY3JpcjdvNG1uMXQyYTcxODJvNzRzYm9AZ3JvdXAuY2FsZW5kYXIuZ29vZ2xlLmNvbQ.0l5glj91ccf23hef4dbsfb2bf8&hs=121
February 5
Early Release - All Buildings Release 1 Hour Early
Early Release - All Buildings Release 1 Hour Early
This event has a Google Hangouts video call. Join: https://hangouts.google.com/hangouts/_/mapsk12.org/early-release?hceid=bWFwc2sxMi5vcmdfc2pxY3JpcjdvNG1uMXQyYTcxODJvNzRzYm9AZ3JvdXAuY2FsZW5kYXIuZ29vZ2xlLmNvbQ.0l5glj91ccf23hef4dbsfb2bf8&hs=121
January 8, 2020
Half Days January 16 and 17
The end of the first semester is fast approaching! MAPS will have half days of school on Thursday, Jan. 16 and Friday, Jan. 17. MHS will dismiss at 11:00 a.m., NBC will dismiss at 11:10 a.m., MACC will dismiss at 12:00 p.m., and RRO will dismiss at 12:08 p.m.
November 21, 2019
Thanksgiving Break
Students will have three days off for Thanksgiving Break this year. School will not be in session Wednesday, November 27 - Friday, November 29.
November 5, 2019
Christmas Break
Christmas Break will take place Monday, December 23 though Friday, January 3. Students will return to the classroom on Monday, January 6.
October 11, 2019
Parent/Teacher Conferences
Parent/Teacher conferences will be held on Wednesday, October 23 and Thursday, October 24. There will be half days of school on Thursday, October 24 and Friday, October 25.
September 25, 2019
Sign Up For Fall Parent/Teacher Conferences
Parent/teacher conferences will take place on October 23 and October 24. Please click on the link for your child's teacher to schedule your parent/teacher conference.