Welcome to R.R. Oehrli Elementary School
‹

May

2017

›

S
M
T
W
T
F
S
1
2
3

May 3

1:30 PM to 3:00 PM

Early Release: All Buildings Release 1 Hour Early

District

4
5
6
7
8
9

May 9

7:00 PM to 8:00 PM

4th Grade Spring Concert

Montague High School, 4900 Stanton Blvd, Montague, MI 49437, USA

RRO Calendar

10

May 10

1:30 PM to 3:00 PM

Early Release: All Buildings Release 1 Hour Early

District

11
12
13
14
15
16
17

May 17

1:30 PM to 3:00 PM

Early Release: All Buildings Release 1 Hour Early

District

18
19

May 19

8:40 AM to 5:20 PM

3rd grade to Camp Pendalouan

Camp Pendalouan, 1243 E Fruitvale Rd, Montague, MI 49437, USA

RRO Calendar

20
21
22

May 22

6:00 PM to 7:00 PM

Regular Board Meeting

MHS CAT Lab

Board of Education

23
24

May 24

1:30 PM to 3:00 PM

Early Release: All Buildings Release 1 Hour Early

District

25
26
27
28
29

May 29

7:30 AM to 8:30 AM

No School - Memorial Day

District

30
31

May 31

1:30 PM to 3:00 PM

Early Release: All Buildings Release 1 Hour Early

District
05/11/2017
4th Graders Rock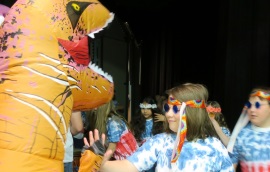 The 4th graders put on another great show in the Auditorium May 10. Under the direction of Jacqulyn Wood, the "Rock Around the Clock--with a Twist" show featured great songs, Elvis, drumming, light shows, bubbles and Time Travel. Here are some pictures.
04/18/2017
Dental Roundups at RRO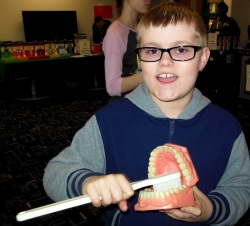 Muskegon Oral Health Coalition sponsored a Dental Roundup Day during evening conferences at RRO March 29. Dr. Bodenberg from Great Lakes Dental, Lindsay Bowen from Access Health and a team of volunteers provided free oral health screenings, flouride varnish, toothbrushes, resources, games for kids and more. THANKS.