Welcome to the Montague Area Childhood Center
05/06/2016
MACC Remembers Niki Snowden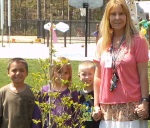 On a sunny May 5 afternoon MACC students, teacher Tina Whiting and Niki Snowden's family gathered on the MACC lawn to plant a dogwood tree in rememberance of Niki. Niki Snowden, a 2012 MHS graduate, passed away in January, 2016.
04/28/2016
Free Hearing and Vision Screening at MACC

The Muskegon County Health Department will provide FREE hearing and vision screening at the MACC on Friday, May 20, from 9 am to 3 pm. No appointment is needed.
04/27/2016
Title I Leads Literacy Nights

The Title I Department "Making Literacy Fun" evenings concluded April 26. Eight families enjoyed a family style dinner followed by activities designed to help families learn strategies for reading and writing at home.
MAPS District News
April 28, 2016
Superintendent's Message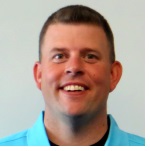 Montague Area Public Schools is an outstanding school system with dedicated students, highly qualified staff, administration, Board of Education, parents, and community committed to providing the best educational programs.
April 26, 2016
Schools of Choice Openings For 2016-2017

Montague Area Public Schools is accepting Schools of Choice applications for the 16-17 school year through Friday, May 27.