January
January 16, 2017
Letter To Parents
One of our middle school teachers, Ruthann Lawrence passed away unexpectedly Sunday, January 15. This is the letter to parents that was sent home.
January 16, 2017
Spaghetti Dinner
Let us cook dinner and wash the dishes too! We hope you can join us for the Spaghetti Dinner at Montague High School on Wednesday, January 25 from 5:00 - 7:00 p.m. All proceeds benefit DECA.
January 10, 2017
Special Board Meeting
Please take notice that on Monday, January 30, 2017 at 6:00 p.m., the Board of Education of Montague Area Public Schools will hold a Special Board meeting in the Central Office Conference Room. The purpose of the meeting will be to review ballot proposal language for a possible sinking fund.
January 10, 2017
Superintendent's Message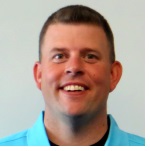 Montague Area Public Schools is an outstanding school system with dedicated students, highly qualified staff, administration, Board of Education, parents, and community committed to providing the best educational programs.