December
December 14, 2018
Wildcat Gear
DECA has launched a new website to make it convenient to order your Wildcat gear.

DECA School Store
December 11, 2018
Youth Volleyball
The MHS volleyball program will be holding a free volleyball youth clinic on January 5th, and also offers the opportunity to participate on our local, youth travel volleyball team.
December 6, 2018
Football Championship Clothing
Montague football championship clothing makes a great gift. Orders submitted to the Montague High School office by Friday, December 14 will be available prior to Christmas Break.
December 3, 2018
Additional Secure Entrances
In an effort to provide a secure learning environment, Montague Area Public Schools has recently added some additional secure entrances equipped with buzzer systems to our buildings.
December 3, 2018
Superintendent's Message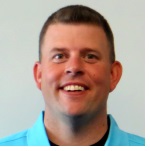 Montague Area Public Schools is an outstanding school system with dedicated students, highly qualified staff, administration, Board of Education, parents, and community committed to providing the best educational programs.
November
November 27, 2018
Christmas Break
Christmas Break will take place Monday, December 24 though Friday, January 4. Students will return to the classroom on Monday, January 7.
November 26, 2018
Organizational Board Meeting
The January Organizational/Regular Board Meeting will take place on Monday, January 14 at 6:00 p.m. in the MHS CAT Lab.
November 19, 2018
MHS & NBC Christmas Concert
The middle school and high school concert bands will be performing their annual Christmas Concert on Sunday, December 16 at 3:00 p.m. in the Montague High School auditorium.