Upcoming Events
Calendar

‹

October

2018

›

S
M
T
W
T
F
S
1

Oct 1

7:00 PM to 9:00 PM

Varsity Volleyball vs Hesperia

Montague High School

HS Athletics

2

Oct 2

MS Cross Country @ MCC

Mason County Central

MS Athletics

3:30 PM to 5:30 PM

Golf vs Manistee

Manistee National Golf & Resort, 4797 Grant Hwy, Manistee, MI 49660, USA

HS Athletics

This event has a Google Hangouts video call. Join: https://hangouts.google.com/hangouts/_/mapsk12.org/raethk?hceid=bWFwc2sxMi5vcmdfOTg2b3Nmb20yY3BwdHRxOWd1cnVzNzhrNjBAZ3JvdXAuY2FsZW5kYXIuZ29vZ2xlLmNvbQ.6otuv1h0ckjqcff9kniigtorua&hs=121

4:00 PM to 6:00 PM

MS Basketball vs. Shelby @ Home

Montague

MS Athletics

5:00 PM to 6:30 PM

JV Soccer vs Oakridge

Montague High School, 4900 Stanton Blvd, Montague, MI 49437, USA

HS Athletics

This event has a Google Hangouts video call. Join: https://hangouts.google.com/hangouts/_/mapsk12.org/raethk?hceid=bWFwc2sxMi5vcmdfOTg2b3Nmb20yY3BwdHRxOWd1cnVzNzhrNjBAZ3JvdXAuY2FsZW5kYXIuZ29vZ2xlLmNvbQ.1m78qt8e32gjtj12rg3emhsuq5&hs=121

5:30 PM to 7:00 PM

JV Volleyball vs Hart

Hart High School

HS Athletics

7:00 PM to 9:00 PM

Varsity Volleyball vs Hart

Hart High School

HS Athletics

3

Oct 3

Early Release - All Buildings Release 1 Hour Early

District

This event has a Google Hangouts video call. Join: https://hangouts.google.com/hangouts/_/mapsk12.org/early-release?hceid=bWFwc2sxMi5vcmdfc2pxY3JpcjdvNG1uMXQyYTcxODJvNzRzYm9AZ3JvdXAuY2FsZW5kYXIuZ29vZ2xlLmNvbQ.7j3n900ktr37f0oai25q45r3p9&hs=121

Student Fall Count Day

District

This event has a Google Hangouts video call. Join: https://hangouts.google.com/hangouts/_/mapsk12.org/student-fall?hceid=bWFwc2sxMi5vcmdfc2pxY3JpcjdvNG1uMXQyYTcxODJvNzRzYm9AZ3JvdXAuY2FsZW5kYXIuZ29vZ2xlLmNvbQ.7dmhl05vi7d27hrmncacn1a37d&hs=121

4:00 PM to 6:00 PM

MS Football vs. Oakridge - Away

Oakridge

MS Athletics

4:00 PM to 7:00 PM

JV Golf at OCT

HS Athletics

Vs Whitehall This event has a Google Hangouts video call. Join: https://hangouts.google.com/hangouts/_/mapsk12.org/raethk?hceid=bWFwc2sxMi5vcmdfOTg2b3Nmb20yY3BwdHRxOWd1cnVzNzhrNjBAZ3JvdXAuY2FsZW5kYXIuZ29vZ2xlLmNvbQ.3enq3qp1sif8rqd1in3a6r2s2p&hs=121

5:00 PM to 7:00 PM

Boys Soccer WMC Tournement

TBA

HS Athletics

4

Oct 4

9:00 AM to 12:00 PM

Girls Golf vs Reeths-Puffer

Lincoln Golf Club, 4907 Whitehall Rd, Muskegon, MI 49445, USA

HS Athletics

9:00 AM to 3:15 PM

5th Grade to Art Prize

RRO Calendar

This event has a Google Hangouts video call. Join: https://hangouts.google.com/hangouts/_/mapsk12.org/hedrickd?hceid=bWFwc2sxMi5vcmdfOGRtdGRkYzVwNmYzdW8zYjJqZ2tobmxlaTBAZ3JvdXAuY2FsZW5kYXIuZ29vZ2xlLmNvbQ.6ecf5968d74h708if7gfb8bm2h&hs=121

4:00 PM to 6:00 PM

MS Basketball vs. MCC- Away

Mason County Central

MS Athletics

4:30 PM to 6:30 PM

Boys Soccer vs Pentwater

Pentwater High School

HS Athletics

6:30 PM to 8:00 PM

JV Football vs Oakridge

Montague High School

HS Athletics

5

Oct 5

8:30 AM to 9:30 AM

Josten Presentation

MHS Calendar

This event has a Google Hangouts video call. Join: https://hangouts.google.com/hangouts/_/mapsk12.org/gormand?hceid=bWFwc2sxMi5vcmdfNjF0bGl1dm8zaHNqbnNuNjJzYTUzaG5rMXNAZ3JvdXAuY2FsZW5kYXIuZ29vZ2xlLmNvbQ.02hqqq3urij7vb9qgbpt7n89sn&hs=121

9:00 AM to 3:15 PM

4th Grade to Art Prize

Grand Rapids, MI, USA

RRO Calendar

This event has a Google Hangouts video call. Join: https://hangouts.google.com/hangouts/_/mapsk12.org/hedrickd?hceid=bWFwc2sxMi5vcmdfOGRtdGRkYzVwNmYzdW8zYjJqZ2tobmxlaTBAZ3JvdXAuY2FsZW5kYXIuZ29vZ2xlLmNvbQ.4uhjcl9su3nibm1qlk3orf5be0&hs=121

7:00 PM to 9:00 PM

Varsity Football vs Oakridge

Oakridge High School

HS Athletics

6

Oct 6

New Beginnings Church Poss

MHS Calendar

This event has a Google Hangouts video call. Join: https://hangouts.google.com/hangouts/_/mapsk12.org/new-beginnings?hceid=bWFwc2sxMi5vcmdfNjF0bGl1dm8zaHNqbnNuNjJzYTUzaG5rMXNAZ3JvdXAuY2FsZW5kYXIuZ29vZ2xlLmNvbQ.7grg6vk7hgndvsfip0sv776m5k&hs=121

8:00 AM to 2:00 PM

Marching Band - Cedar Springs

Cedar Springs High School, 204 E Muskegon St, Cedar Springs, MI 49319, USA

MHS Calendar

This event has a Google Hangouts video call. Join: https://hangouts.google.com/hangouts/_/mapsk12.org/greenwoode?hceid=bWFwc2sxMi5vcmdfNjF0bGl1dm8zaHNqbnNuNjJzYTUzaG5rMXNAZ3JvdXAuY2FsZW5kYXIuZ29vZ2xlLmNvbQ.7v24ona5abfa5cuodh2eamj28g&hs=121

8:30 AM to 10:30 AM

Varsity Volleyball Shelby Invite

Shelby High School

HS Athletics

9:00 AM to 11:00 AM

Cross Country vs Portage Invite

Portage West Middle School

HS Athletics

9:00 AM to 11:00 AM

JV Volleyball vs Wester Michigan Christian 6+

Western Michigan Christian High School

HS Athletics

7

Oct 7

New Beginnings Church Poss

MHS Calendar

This event has a Google Hangouts video call. Join: https://hangouts.google.com/hangouts/_/mapsk12.org/new-beginnings?hceid=bWFwc2sxMi5vcmdfNjF0bGl1dm8zaHNqbnNuNjJzYTUzaG5rMXNAZ3JvdXAuY2FsZW5kYXIuZ29vZ2xlLmNvbQ.7grg6vk7hgndvsfip0sv776m5k&hs=121

8

Oct 8

3:30 PM to 5:30 PM

Golf vs Ludington

Old Channel Trail Golf Course, 8325 N Old Channel Trail, Montague, MI 49437, USA

HS Athletics

This event has a Google Hangouts video call. Join: https://hangouts.google.com/hangouts/_/mapsk12.org/raethk?hceid=bWFwc2sxMi5vcmdfOTg2b3Nmb20yY3BwdHRxOWd1cnVzNzhrNjBAZ3JvdXAuY2FsZW5kYXIuZ29vZ2xlLmNvbQ.5qs72kqkkoqa120i4nhm3nqob8&hs=121

5:00 PM to 7:00 PM

Boys Soccer WMC Tourney vs Ravenna

Ravenna High School, 2766 S Ravenna Rd, Ravenna, MI 49451, USA

HS Athletics

9

Oct 9

4:00 PM to 6:00 PM

MS Basketball vs. Shelby - Away

Shelby

MS Athletics

4:30 PM to 6:00 PM

Cross Country Jamboree 7+

Oakridge High School

HS Athletics

5:00 PM to 7:00 PM

MS Cross Country @ Oakridge

Oakridge

MS Athletics

5:30 PM to 7:00 PM

JV Volleyball vs Oakridge

Montague High School

HS Athletics

7:00 PM to 9:00 PM

Varsity Volleyball vs Oakridge

Montague High School

HS Athletics

10

Oct 10

Early Release - All Buildings Release 1 Hour Early

District

This event has a Google Hangouts video call. Join: https://hangouts.google.com/hangouts/_/mapsk12.org/early-release?hceid=bWFwc2sxMi5vcmdfc2pxY3JpcjdvNG1uMXQyYTcxODJvNzRzYm9AZ3JvdXAuY2FsZW5kYXIuZ29vZ2xlLmNvbQ.7j3n900ktr37f0oai25q45r3p9&hs=121

9:00 AM to 4:00 PM

Golf at Mines (Regionals)

HS Athletics

This event has a Google Hangouts video call. Join: https://hangouts.google.com/hangouts/_/mapsk12.org/raethk?hceid=bWFwc2sxMi5vcmdfOTg2b3Nmb20yY3BwdHRxOWd1cnVzNzhrNjBAZ3JvdXAuY2FsZW5kYXIuZ29vZ2xlLmNvbQ.71f1muvqsnpoh06pcqkmjrhs7j&hs=121

4:00 PM to 6:00 PM

MS Football vs. N. Muskegon @ Home

Montague

MS Athletics

6:00 PM to 10:00 PM

MSBOA Marching Band Festival

Grand Haven High School, 17001 Ferris St, Grand Haven, MI 49417, USA

MHS Calendar

This event has a Google Hangouts video call. Join: https://hangouts.google.com/hangouts/_/mapsk12.org/greenwoode?hceid=bWFwc2sxMi5vcmdfNjF0bGl1dm8zaHNqbnNuNjJzYTUzaG5rMXNAZ3JvdXAuY2FsZW5kYXIuZ29vZ2xlLmNvbQ.0avdug5b17d9lekk2nbjji1ipr&hs=121

11

Oct 11

6th grade Grace Adventure Camp

NBC Calendar

This event has a Google Hangouts video call. Join: https://plus.google.com/hangouts/_/mapsk12.org/6th-grade-grace?hceid=bWFwc2sxMi5vcmdfNjFqcHRkbnRhczZ0MXVlbmh2Z2JodGFnYzRAZ3JvdXAuY2FsZW5kYXIuZ29vZ2xlLmNvbQ.72eb8qsdq9nbla0d415793h1qq&hs=121

9:00 AM to 12:00 PM

Picture Day @ RRO

RRO Calendar

This event has a Google Hangouts video call. Join: https://hangouts.google.com/hangouts/_/mapsk12.org/picture-day-rro?hceid=bWFwc2sxMi5vcmdfOGRtdGRkYzVwNmYzdW8zYjJqZ2tobmxlaTBAZ3JvdXAuY2FsZW5kYXIuZ29vZ2xlLmNvbQ.5qmskgf2c4ej56jcd1kr6mdmfm&hs=121

4:00 PM to 6:00 PM

JV Volleyball Conference Tourement

Shelby High School

HS Athletics

4:30 PM to 6:30 PM

Soccer vs Lakeview

Lakeview High School, 9800 Youngman Rd, Lakeview, MI 48850, USA

HS Athletics

This event has a Google Hangouts video call. Join: https://hangouts.google.com/hangouts/_/mapsk12.org/raethk?hceid=cmFldGhrQG1hcHNrMTIub3Jn.79kb7r3dtvd40ra7inkmn0is0k&hs=121

6:30 PM to 8:00 PM

JV Football vs Ravenna

Montague High School

HS Athletics

12

Oct 12

MS Cross Country GMAA @ University Park Golf Course

University Park Golf Course - Muskegon

MS Athletics

2:15 PM to 6:00 PM

Cross GMAA Invite

University Park Golf Course, 2100 Marquette Ave, Muskegon, MI 49442, USA

HS Athletics

This event has a Google Hangouts video call. Join: https://hangouts.google.com/hangouts/_/mapsk12.org/raethk?hceid=bWFwc2sxMi5vcmdfOTg2b3Nmb20yY3BwdHRxOWd1cnVzNzhrNjBAZ3JvdXAuY2FsZW5kYXIuZ29vZ2xlLmNvbQ.55ujlrv41d7vst64e4d9ng59pu&hs=121

7:00 PM to 9:00 PM

Varsity Football vs Ravenna

Ravenna High School

HS Athletics

13

Oct 13

8:30 AM to 10:00 AM

JV Volleyball Grand Haven Invite

Grand Haven High School

HS Athletics

9:00 AM to 12:00 PM

Varsity Volleyball GMAA Tourne

Reeths-Puffer High School, 1545 N Roberts Rd, Muskegon, MI 49445, USA

HS Athletics

14
15

Oct 15

4:00 PM to 6:00 PM

MS Basketball 1st Round Tournament @ Ravenna

Ravenna

MS Athletics

7:00 PM to 9:00 PM

Glow Show

Football Field

MHS Calendar

This event has a Google Hangouts video call. Join: https://hangouts.google.com/hangouts/_/mapsk12.org/mapsk12-org-ab7?hceid=bWFwc2sxMi5vcmdfNjF0bGl1dm8zaHNqbnNuNjJzYTUzaG5rMXNAZ3JvdXAuY2FsZW5kYXIuZ29vZ2xlLmNvbQ.5l4q506khgqfg81ebmpp0coupe&hs=121

16

Oct 16

4:30 PM to 6:30 PM

Cross Country Conference Jamboree

Hart High School

HS Athletics

5:00 PM to 7:00 PM

MS Cross Country @ Hart

Hart

MS Athletics

17

Oct 17

Early Release - All Buildings Release 1 Hour Early

District

This event has a Google Hangouts video call. Join: https://hangouts.google.com/hangouts/_/mapsk12.org/early-release?hceid=bWFwc2sxMi5vcmdfc2pxY3JpcjdvNG1uMXQyYTcxODJvNzRzYm9AZ3JvdXAuY2FsZW5kYXIuZ29vZ2xlLmNvbQ.7j3n900ktr37f0oai25q45r3p9&hs=121

4:00 PM to 6:00 PM

MS Basketball 7th Grade Tournament Semifinals @ Whitehall

Whitehall

MS Athletics

4:00 PM to 6:00 PM

MS Basketball 8th Grade Semifinals @ Home

Montague

MS Athletics

4:00 PM to 6:00 PM

MS Football vs. Hart @ Home

Montague

MS Athletics

18

Oct 18

4:00 PM to 6:00 PM

MS Basketball Tournament Finals - Home

Montague

MS Athletics

5:00 PM to 6:45 PM

Boys Soccer MHSAA District Tournament

Oakridge High School

HS Athletics

5:30 PM to 7:30 PM

JV Volleyball at Reeths-Puffer

Reeths-Puffer High School, 1545 N Roberts Rd, Muskegon, MI 49445, USA

HS Athletics

This event has a Google Hangouts video call. Join: https://hangouts.google.com/hangouts/_/mapsk12.org/raethk?hceid=bWFwc2sxMi5vcmdfOTg2b3Nmb20yY3BwdHRxOWd1cnVzNzhrNjBAZ3JvdXAuY2FsZW5kYXIuZ29vZ2xlLmNvbQ.5e20d50m4hv5j9g4a4mkitmh3u&hs=121

6:00 PM to 7:30 PM

JV Football vs Portland

Montague High School

HS Athletics

19

Oct 19

7:00 PM to 9:00 PM

Varsity Football vs Portland

Portland High School

HS Athletics

20

Oct 20

9:00 AM to 2:00 PM

Varsity Volleyball WMC Tournement

Oakridge High School, 5493 Hall Rd, Muskegon, MI 49442, USA

HS Athletics

11:00 AM to 1:00 PM

Cross Country Warrior Invite 7+

Chippewa Hills High School

HS Athletics

21
22

Oct 22

6:00 PM to 7:00 PM

Regular Board Meeting

MHS CAT Lab

Board of Education

23

Oct 23

This event has a Google Hangouts video call. Join: https://hangouts.google.com/hangouts/_/mapsk12.org/big-crunch?hceid=bWFwc2sxMi5vcmdfNjF0bGl1dm8zaHNqbnNuNjJzYTUzaG5rMXNAZ3JvdXAuY2FsZW5kYXIuZ29vZ2xlLmNvbQ.04voodg8l4pojoo9f848npmkr4&hs=121

24

Oct 24

Early Release - All Buildings Release 1 Hour Early

District

This event has a Google Hangouts video call. Join: https://hangouts.google.com/hangouts/_/mapsk12.org/early-release?hceid=bWFwc2sxMi5vcmdfc2pxY3JpcjdvNG1uMXQyYTcxODJvNzRzYm9AZ3JvdXAuY2FsZW5kYXIuZ29vZ2xlLmNvbQ.7j3n900ktr37f0oai25q45r3p9&hs=121

FFA National Convention

MHS Calendar

This event has a Google Hangouts video call. Join: https://hangouts.google.com/hangouts/_/mapsk12.org/ffa-national?hceid=bWFwc2sxMi5vcmdfNjF0bGl1dm8zaHNqbnNuNjJzYTUzaG5rMXNAZ3JvdXAuY2FsZW5kYXIuZ29vZ2xlLmNvbQ.4fa6iqlcucstasu0sk1v9hhuph&hs=121

4:00 PM to 7:00 PM

This event has a Google Hangouts video call. Join: https://hangouts.google.com/hangouts/_/mapsk12.org/neubauerk?hceid=bWFwc2sxMi5vcmdfNjF0bGl1dm8zaHNqbnNuNjJzYTUzaG5rMXNAZ3JvdXAuY2FsZW5kYXIuZ29vZ2xlLmNvbQ.6ubguvakn7du1ptp357m9qlmb5&hs=121

4:00 PM to 7:00 PM

RRO conferences

Oehrli Elementary School, 4859 Knudsen St, Montague, MI 49437, USA

RRO Calendar

This event has a Google Hangouts video call. Join: https://hangouts.google.com/hangouts/_/mapsk12.org/hedrickd?hceid=bWFwc2sxMi5vcmdfOGRtdGRkYzVwNmYzdW8zYjJqZ2tobmxlaTBAZ3JvdXAuY2FsZW5kYXIuZ29vZ2xlLmNvbQ.3cj1ge6lq5ji03pitguaf68fii&hs=121

25

Oct 25

FFA National Convention

MHS Calendar

This event has a Google Hangouts video call. Join: https://hangouts.google.com/hangouts/_/mapsk12.org/ffa-national?hceid=bWFwc2sxMi5vcmdfNjF0bGl1dm8zaHNqbnNuNjJzYTUzaG5rMXNAZ3JvdXAuY2FsZW5kYXIuZ29vZ2xlLmNvbQ.4fa6iqlcucstasu0sk1v9hhuph&hs=121

1/2 Day For Students

District

This event has a Google Hangouts video call. Join: https://hangouts.google.com/hangouts/_/mapsk12.org/1-2-day-for?hceid=bWFwc2sxMi5vcmdfc2pxY3JpcjdvNG1uMXQyYTcxODJvNzRzYm9AZ3JvdXAuY2FsZW5kYXIuZ29vZ2xlLmNvbQ.4ckrt971i36lnqq9vn9c7j6q4v&hs=121

12:00 PM to 3:00 PM

12 - 3 AND 4 - 7 This event has a Google Hangouts video call. Join: https://hangouts.google.com/hangouts/_/mapsk12.org/neubauerk?hceid=bWFwc2sxMi5vcmdfNjF0bGl1dm8zaHNqbnNuNjJzYTUzaG5rMXNAZ3JvdXAuY2FsZW5kYXIuZ29vZ2xlLmNvbQ.6l669rfqn80osq3ej8h6bnaq7c&hs=121

1:00 PM to 4:00 PM

RRO conferences

Oehrli Elementary School, 4859 Knudsen St, Montague, MI 49437, USA

RRO Calendar

This event has a Google Hangouts video call. Join: https://hangouts.google.com/hangouts/_/mapsk12.org/hedrickd?hceid=bWFwc2sxMi5vcmdfOGRtdGRkYzVwNmYzdW8zYjJqZ2tobmxlaTBAZ3JvdXAuY2FsZW5kYXIuZ29vZ2xlLmNvbQ.3oasfqil5nl5u7af3up7ncm5lo&hs=121

5:00 PM to 8:00 PM

RRO conferences

Oehrli Elementary School, 4859 Knudsen St, Montague, MI 49437, USA

RRO Calendar

This event has a Google Hangouts video call. Join: https://hangouts.google.com/hangouts/_/mapsk12.org/hedrickd?hceid=bWFwc2sxMi5vcmdfOGRtdGRkYzVwNmYzdW8zYjJqZ2tobmxlaTBAZ3JvdXAuY2FsZW5kYXIuZ29vZ2xlLmNvbQ.0k3h10c9rnbjh2qgp7ibqrpqtm&hs=121

26

Oct 26

FFA National Convention

MHS Calendar

This event has a Google Hangouts video call. Join: https://hangouts.google.com/hangouts/_/mapsk12.org/ffa-national?hceid=bWFwc2sxMi5vcmdfNjF0bGl1dm8zaHNqbnNuNjJzYTUzaG5rMXNAZ3JvdXAuY2FsZW5kYXIuZ29vZ2xlLmNvbQ.4fa6iqlcucstasu0sk1v9hhuph&hs=121

1/2 Day For Students

District

This event has a Google Hangouts video call. Join: https://hangouts.google.com/hangouts/_/mapsk12.org/1-2-day-for?hceid=bWFwc2sxMi5vcmdfc2pxY3JpcjdvNG1uMXQyYTcxODJvNzRzYm9AZ3JvdXAuY2FsZW5kYXIuZ29vZ2xlLmNvbQ.1d84e6h54vvrrcq2rnssbi3bef&hs=121

27

Oct 27

FFA National Convention

MHS Calendar

This event has a Google Hangouts video call. Join: https://hangouts.google.com/hangouts/_/mapsk12.org/ffa-national?hceid=bWFwc2sxMi5vcmdfNjF0bGl1dm8zaHNqbnNuNjJzYTUzaG5rMXNAZ3JvdXAuY2FsZW5kYXIuZ29vZ2xlLmNvbQ.4fa6iqlcucstasu0sk1v9hhuph&hs=121

9:00 AM to 10:30 AM

Varsity Volleyball Reeths Puffer 2+

Montague High School

HS Athletics

9:00 AM to 10:45 AM

Cross Country MHSAA LP Region 20-3 @Bear Lake

Benzie Central High School, 9222 Homestead Rd, Benzonia, MI 49616, USA

HS Athletics

28
29

Oct 29

1:00 PM to 2:00 PM

Montague CTC Presentations

MHS Calendar

This event has a Google Hangouts video call. Join: https://hangouts.google.com/hangouts/_/mapsk12.org/gormand?hceid=bWFwc2sxMi5vcmdfNjF0bGl1dm8zaHNqbnNuNjJzYTUzaG5rMXNAZ3JvdXAuY2FsZW5kYXIuZ29vZ2xlLmNvbQ.2slcbv0jcjl2u99oqgvi5gn4rk&hs=121

3:00 PM to 9:00 PM

NHS Induction - Building Use Approved

MHS Calendar

This event has a Google Hangouts video call. Join: https://hangouts.google.com/hangouts/_/mapsk12.org/gormand?hceid=Z29ybWFuZEBtYXBzazEyLm9yZw.o4hbmhol5le3h24ovdpfrckho4&hs=121

30

Oct 30

8:30 AM to 9:30 AM

MHS Speaker Series

MHS Calendar

This event has a Google Hangouts video call. Join: https://hangouts.google.com/hangouts/_/mapsk12.org/gormand?hceid=bWFwc2sxMi5vcmdfNjF0bGl1dm8zaHNqbnNuNjJzYTUzaG5rMXNAZ3JvdXAuY2FsZW5kYXIuZ29vZ2xlLmNvbQ.6igc92j965rdobsemkeh0o8k1c&hs=121

3:00 PM to 5:00 PM

Volleyball MHSAA Districts

HS Athletics

This event has a Google Hangouts video call. Join: https://hangouts.google.com/hangouts/_/mapsk12.org/raethk?hceid=bWFwc2sxMi5vcmdfOTg2b3Nmb20yY3BwdHRxOWd1cnVzNzhrNjBAZ3JvdXAuY2FsZW5kYXIuZ29vZ2xlLmNvbQ.2vsn1coame9k70uv98ffgiql4c&hs=121

7:00 PM to 8:30 PM

NBC Choir & Band Concert

Center for the Arts at Montague High School, Montague, MI 49437, USA

NBC Calendar

This event has a Google Hangouts video call. Join: https://hangouts.google.com/hangouts/_/mapsk12.org/nbc-choir-band?hceid=bWFwc2sxMi5vcmdfNjFqcHRkbnRhczZ0MXVlbmh2Z2JodGFnYzRAZ3JvdXAuY2FsZW5kYXIuZ29vZ2xlLmNvbQ.30d7ugnpi31u3pgkth3pfmm1aq&hs=121

7:00 PM to 8:30 PM

NBC Choir & HS/MS Band Concert

Center for the Arts at Montague High School, Montague, MI 49437, USA

MHS Calendar

This event has a Google Hangouts video call. Join: https://hangouts.google.com/hangouts/_/mapsk12.org/morant?hceid=bWFwc2sxMi5vcmdfNjF0bGl1dm8zaHNqbnNuNjJzYTUzaG5rMXNAZ3JvdXAuY2FsZW5kYXIuZ29vZ2xlLmNvbQ.00gnr2shegclfaqiof86pnfksu&hs=121

31

Oct 31

Early Release - All Buildings Release 1 Hour Early

District

This event has a Google Hangouts video call. Join: https://hangouts.google.com/hangouts/_/mapsk12.org/early-release?hceid=bWFwc2sxMi5vcmdfc2pxY3JpcjdvNG1uMXQyYTcxODJvNzRzYm9AZ3JvdXAuY2FsZW5kYXIuZ29vZ2xlLmNvbQ.7j3n900ktr37f0oai25q45r3p9&hs=121

3:00 PM to 5:00 PM

Volleyball MHSAA Districts

HS Athletics

This event has a Google Hangouts video call. Join: https://hangouts.google.com/hangouts/_/mapsk12.org/raethk?hceid=bWFwc2sxMi5vcmdfOTg2b3Nmb20yY3BwdHRxOWd1cnVzNzhrNjBAZ3JvdXAuY2FsZW5kYXIuZ29vZ2xlLmNvbQ.2vsn1coame9k70uv98ffgiql4c&hs=121
MAPS News
October 18, 2018
Parent/Teacher Conferences
Parent/Teacher conferences will be held on Wednesday, October 24 and Thursday, October 25.  There will be half days of school on Thursday, October 25 and Friday, October 26.
September 4, 2018
Superintendent's Message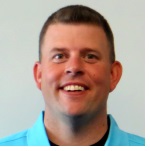 Montague Area Public Schools is an outstanding school system with dedicated students, highly qualified staff, administration, Board of Education, parents, and community committed to providing the best educational programs.
Mission Statement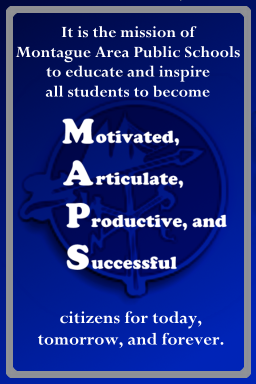 MAPS


MACC


RRO


NBC


MHS


2016 CTE Core Performance Indicators



Annual Reports
Annual Reports, 2014-2015: