Upcoming Events
‹

December

2016

›

S
M
T
W
T
F
S
1

Dec 1

1:00 PM to 2:30 PM

4th grade Region Fair

RRO gym

RRO Calendar

4:00 PM to 6:00 PM

Nutcracker Tech Set up

Center for the Arts at Montague High School

MHS Calendar

2

Dec 2

France Ballet presents the Nutcracker

Center for the Arts at Montague High School

MHS Calendar

5:30 PM to 9:30 PM

Girls' Basketball vs. Hart - Home

Montague

HS Athletics

JV begins at 5:30; Varsity at 7:00

3

Dec 3

France Ballet presents the Nutcracker

Center for the Arts at Montague High School

MHS Calendar

4:00 PM to 6:00 PM

France School of Dance Presents "The Nutcracker"

Center for the Arts at Montague High School

MHS Calendar

7:00 PM to 9:00 PM

France School of Dance Presents "The Nutcracker"

Center for the Arts at Montague High School

MHS Calendar

4

Dec 4

France Ballet presents the Nutcracker

Center for the Arts at Montague High School

MHS Calendar

3:00 PM to 5:00 PM

France School of Dance Presents "The Nutcracker"

Center for the Arts at Montague High School

MHS Calendar

5

Dec 5

4:00 PM to 6:00 PM

MS Boys Basketball vs. Oakridge @ Home

Home

MS Athletics

6

Dec 6

5:30 PM to 9:30 PM

Boys' Basketball vs. Spring Lake - Away

Spring Lake

HS Athletics

JV begins at 5:30; Varsity at 7:00

7

Dec 7

Early Release: All Buildings Release 1 Hour Early

District

4:00 PM to 6:00 PM

MS Boys Basketball vs. N. Muskegon @ N. Muskegon

N. Muskegon

MS Athletics

5:30 PM to 8:30 PM

HS Wrestling Meet @ Orchard View

Orchard View

HS Athletics

6:00 PM to 7:00 PM

New Beginnings practice

Center for the Arts at Montague High School

MHS Calendar

8

Dec 8

9:00 AM to 10:00 AM

piano tuning Phil 616-633-3150

MHS Calendar

6:00 PM to 8:00 PM

Whitelake Chorale Practice

Center for the arts at Montague High School

MHS Calendar

9

Dec 9

5:00 PM to 8:00 PM

JV Wrestling Meet @ Mona Shores

Mona Shores

HS Athletics

5:30 PM to 9:30 PM

Boys' Basketball vs. Hart - Home

Montague

HS Athletics

JV begins at 5:30; Varsity at 7:00

10

Dec 10

9:00 AM to 3:00 PM

Varsity Wrestling Meet @ Calvin Christian

Calvin Christian

HS Athletics

4:00 PM to 5:00 PM

WL Chorale Concert

Center for the Arts at Montague High School

MHS Calendar

11

Dec 11

3:00 PM to 5:00 PM

BAND AND CHOIR all grades

NBC Calendar

3:00 PM to 5:00 PM

MHS & NBC All Bands Christmas Concert

Center for the Arts at Montague High School

MHS Calendar

12

Dec 12

4:00 PM to 6:00 PM

MS Boys Basketball vs. Ravenna @ Home

Home

MS Athletics

6:00 PM to 7:00 PM

Regular Board of Education Meeting

MHS CAT Lab

Board of Education

13

Dec 13

5:30 PM to 9:30 PM

Girls' Basketball vs. Oakridge - Home

Montague

HS Athletics

JV begins at 5:30; Varsity at 7:00

14

Dec 14

Early Release: All Buildings Release 1 Hour Early

District

4:00 PM to 6:00 PM

MS Boys Basketball vs. Hart @ Home

Home

MS Athletics

6:00 PM to 7:00 PM

New Beginnings practice

Center for the Arts at Montague High School

MHS Calendar

15

Dec 15

5:30 PM to 9:30 PM

Boys' Basketball vs. Ravenna - Home

Montague

HS Athletics

JV begins at 5:30; Varsity at 7:00

7:00 PM to 8:00 PM

FFA Greenhand Meeting

Center for the Arts at Montague High School

MHS Calendar

16

Dec 16

3:00 PM to 5:30 PM

4:00 PM to 7:00 PM

JV Wrestling Meet @ Home

Montague

HS Athletics

5:30 PM to 9:30 PM

Girls' Basketball vs. Mason County Central- Home

Montague

HS Athletics

JV begins at 5:30; Varsity at 7:00

6:00 PM to 7:30 PM

Plunkett Reserve

MHS Calendar

17

Dec 17

10:00 AM to 11:00 AM

MS Competitive Cheer - Away @ Reeths-Puffer

Reeths Puffer

MS Athletics

1:00 PM to 4:30 PM

Plunkett Wedding

MHS Calendar

18
19

Dec 19

6:30 PM to 7:30 PM

MHS Drama - Radio Show -"Its a Wonderful Life

Center for the Arts at Montague High School

MHS Calendar

20

Dec 20

Polar Express Day - Kindergarten

MACC Calendar

6:30 PM to 7:30 PM

MHS Drama - Radio Show -"Its a Wonderful Life

Center for the Arts at Montague High School

MHS Calendar

21

Dec 21

No School Christmas Break

District

4:30 PM to 6:30 PM

MS Competitive Cheer - Away @ Mona Shores

Mona Shores

MS Athletics

5:30 PM to 8:30 PM

HS Wrestling Meet @ Reeths Puffer

Reeths Puffer

HS Athletics

6:00 PM to 9:00 PM

HS Competitive Cheer @ Mona Shores

Mona Shores

HS Athletics

22

Dec 22

No School Christmas Break

District

23

Dec 23

No School Christmas Break

District

24
25
26

Dec 26

No School Christmas Break

District

27

Dec 27

No School Christmas Break

District

28

Dec 28

No School Christmas Break

District

29

Dec 29

No School Christmas Break

District

30

Dec 30

No School Christmas Break

District

31
MAPS News
December 8, 2016
MHS and NBC Christmas Concert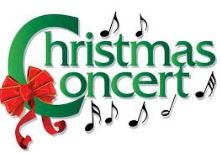 We hope you have the opportunity to celebrate the upcoming holiday season by attending the middle school and high school Christmas concert.  This concert will feature choirs and bands from both buildings, and will be held in the MHS auditorium on Sunday, December 11 at 3:00 p.m.  
December 8, 2016
Superintendent's Message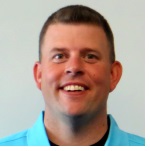 Montague Area Public Schools is an outstanding school system with dedicated students, highly qualified staff, administration, Board of Education, parents, and community committed to providing the best educational programs.
November 25, 2016
Christmas Break
School will not be in session Wednesday, December 21 - Monday, January 2 for Christmas Break.  School will resume on Tuesday, January 3.