Upcoming Events
Calendar

‹

March

2018

›

S
M
T
W
T
F
S
1

Mar 1

4:00 PM to 6:00 PM

MS Wrestling @ Orchard View

MS Athletics

4:00 PM to 7:00 PM

MS Volleyball vs. Hart - Away

Hart

MS Athletics

5:30 PM to 8:30 PM

HS Boys Basketball Game vs. Fremont - Home

Montague High School

HS Athletics

2

Mar 2

11:00 AM to 3:00 PM

This event has a Google Hangouts video call. Join: https://plus.google.com/hangouts/_/mapsk12.org/msboa-band?hceid=bWFwc2sxMi5vcmdfNjF0bGl1dm8zaHNqbnNuNjJzYTUzaG5rMXNAZ3JvdXAuY2FsZW5kYXIuZ29vZ2xlLmNvbQ.71k2v7k8c7lencfhf69gefmhsm&hs=121

12:00 PM to 9:00 PM

MSBOA Band Festival - Montague

Montague High School, 4900 Stanton Blvd, Montague, MI 49437, USA

NBC Calendar

This event has a Google Hangouts video call. Join: https://plus.google.com/hangouts/_/mapsk12.org/greenwoode?hceid=bWFwc2sxMi5vcmdfNjFqcHRkbnRhczZ0MXVlbmh2Z2JodGFnYzRAZ3JvdXAuY2FsZW5kYXIuZ29vZ2xlLmNvbQ.39daejseu9t1c9uca4o5h8jlm6&hs=121

12:00 PM to 9:00 PM

MSBOA Band Festival - Montague

Montague High School, 4900 Stanton Blvd, Montague, MI 49437, USA

MHS Calendar

This event has a Google Hangouts video call. Join: https://plus.google.com/hangouts/_/mapsk12.org/greenwoode?hceid=bWFwc2sxMi5vcmdfNjF0bGl1dm8zaHNqbnNuNjJzYTUzaG5rMXNAZ3JvdXAuY2FsZW5kYXIuZ29vZ2xlLmNvbQ.2k3832cmn6jt1igvnmfmra3jh4&hs=121

3
4
5
6

Mar 6

3:00 PM to 6:00 PM

MS Wrestling @ Muskegon

Muskegon Public Schools

MS Athletics

4:00 PM to 7:00 PM

MS Volleyball vs. MCC - Home

Home

MS Athletics

6:00 PM to 7:00 PM

Special Board Meeting

Central Office Conference Room

Board of Education

7

Mar 7

Early Release - all buildings dismiss one hour early

District

This event has a Google Hangouts video call. Join: https://plus.google.com/hangouts/_/mapsk12.org/early-release?hceid=bWFwc2sxMi5vcmdfc2pxY3JpcjdvNG1uMXQyYTcxODJvNzRzYm9AZ3JvdXAuY2FsZW5kYXIuZ29vZ2xlLmNvbQ.er3v5vtqhg656f8o5mm0fuffao&hs=121

FFA State Convention

Michigan State University, 220 Trowbridge Rd, East Lansing, MI 48824, USA

MHS Calendar

This event has a Google Hangouts video call. Join: https://plus.google.com/hangouts/_/mapsk12.org/ffa-state?hceid=bWFwc2sxMi5vcmdfNjF0bGl1dm8zaHNqbnNuNjJzYTUzaG5rMXNAZ3JvdXAuY2FsZW5kYXIuZ29vZ2xlLmNvbQ.7rvjlff39d77lendc4sfqj2h50&hs=121

1:15 PM to 1:45 PM

Pep Assembly

NBC Calendar

This event has a Google Hangouts video call. Join: https://plus.google.com/hangouts/_/mapsk12.org/pep-assembly?hceid=bWFwc2sxMi5vcmdfNjFqcHRkbnRhczZ0MXVlbmh2Z2JodGFnYzRAZ3JvdXAuY2FsZW5kYXIuZ29vZ2xlLmNvbQ.1u5afrbji4jujhc4etr8marul8&hs=121

6:00 PM to 7:00 PM

Wrestling in Cresent room

MHS Calendar

This event has a Google Hangouts video call. Join: https://plus.google.com/hangouts/_/mapsk12.org/wrestling-in?hceid=bWFwc2sxMi5vcmdfNjF0bGl1dm8zaHNqbnNuNjJzYTUzaG5rMXNAZ3JvdXAuY2FsZW5kYXIuZ29vZ2xlLmNvbQ.6sosq8cd2u9givgjs50pvmnbgk&hs=121

8

Mar 8

FFA State Convention

Michigan State University, 220 Trowbridge Rd, East Lansing, MI 48824, USA

MHS Calendar

This event has a Google Hangouts video call. Join: https://plus.google.com/hangouts/_/mapsk12.org/ffa-state?hceid=bWFwc2sxMi5vcmdfNjF0bGl1dm8zaHNqbnNuNjJzYTUzaG5rMXNAZ3JvdXAuY2FsZW5kYXIuZ29vZ2xlLmNvbQ.7rvjlff39d77lendc4sfqj2h50&hs=121

4:00 PM to 6:00 PM

MS Wrestling @ Hart

Hart

MS Athletics

4:00 PM to 7:00 PM

MS Volleyball vs. Shelby - Away

Shelby

MS Athletics

9

Mar 9

FFA State Convention

Michigan State University, 220 Trowbridge Rd, East Lansing, MI 48824, USA

MHS Calendar

This event has a Google Hangouts video call. Join: https://plus.google.com/hangouts/_/mapsk12.org/ffa-state?hceid=bWFwc2sxMi5vcmdfNjF0bGl1dm8zaHNqbnNuNjJzYTUzaG5rMXNAZ3JvdXAuY2FsZW5kYXIuZ29vZ2xlLmNvbQ.7rvjlff39d77lendc4sfqj2h50&hs=121

4:00 PM to 11:00 PM

Daddy Daughter Dance

Center for the Arts at Montague High School, - Cresent Room

MHS Calendar

This event has a Google Hangouts video call. Join: https://plus.google.com/hangouts/_/mapsk12.org/daddy-daughter?hceid=bWFwc2sxMi5vcmdfNjF0bGl1dm8zaHNqbnNuNjJzYTUzaG5rMXNAZ3JvdXAuY2FsZW5kYXIuZ29vZ2xlLmNvbQ.712g9eebukqbsvh8610oonfesh&hs=121

10

Mar 10

9:00 AM to 3:00 PM

MS Wrestling @ Reeths Puffer

MS Athletics

11
12

Mar 12

2:00 PM to 6:00 PM

Drama - Practice

Center for the Arts at Montague High School

MHS Calendar

This event has a Google Hangouts video call. Join: https://plus.google.com/hangouts/_/mapsk12.org/drama-practice?hceid=bWFwc2sxMi5vcmdfNjF0bGl1dm8zaHNqbnNuNjJzYTUzaG5rMXNAZ3JvdXAuY2FsZW5kYXIuZ29vZ2xlLmNvbQ.ec6nva2d01hbt6cnin4qe0vll8&hs=121

4:00 PM to 7:00 PM

MS Volleyball Tournament @ N. Muskegon

N. Muskegon

MS Athletics

13

Mar 13

2:00 PM to 6:00 PM

Drama - Practice

Center for the Arts at Montague High School

MHS Calendar

This event has a Google Hangouts video call. Join: https://plus.google.com/hangouts/_/mapsk12.org/drama-practice?hceid=bWFwc2sxMi5vcmdfNjF0bGl1dm8zaHNqbnNuNjJzYTUzaG5rMXNAZ3JvdXAuY2FsZW5kYXIuZ29vZ2xlLmNvbQ.ec6nva2d01hbt6cnin4qe0vll8&hs=121

4:00 PM to 5:00 PM

1st Grade conversation

MACC Calendar

This event has a Google Hangouts video call. Join: https://plus.google.com/hangouts/_/mapsk12.org/1st-grade?hceid=bWFwc2sxMi5vcmdfcGYxdDRlMmNyNXRjaW00bTJxcjVldmkyajhAZ3JvdXAuY2FsZW5kYXIuZ29vZ2xlLmNvbQ.60qm4or56gp3abb56cq30b9k6kpj8bb26thjgb9o74p38e9o69j3ior370&hs=121

4:00 PM to 6:00 PM

MS Wrestling - Home

MS Athletics

14

Mar 14

2:00 PM to 6:00 PM

Drama - Practice

Center for the Arts at Montague High School

MHS Calendar

This event has a Google Hangouts video call. Join: https://plus.google.com/hangouts/_/mapsk12.org/drama-practice?hceid=bWFwc2sxMi5vcmdfNjF0bGl1dm8zaHNqbnNuNjJzYTUzaG5rMXNAZ3JvdXAuY2FsZW5kYXIuZ29vZ2xlLmNvbQ.ec6nva2d01hbt6cnin4qe0vll8&hs=121

Early Release - all buildings dismiss one hour early

District

This event has a Google Hangouts video call. Join: https://plus.google.com/hangouts/_/mapsk12.org/early-release?hceid=bWFwc2sxMi5vcmdfc2pxY3JpcjdvNG1uMXQyYTcxODJvNzRzYm9AZ3JvdXAuY2FsZW5kYXIuZ29vZ2xlLmNvbQ.er3v5vtqhg656f8o5mm0fuffao&hs=121

8:00 AM to 9:00 AM

Parent mtg JB

MACC Calendar

This event has a Google Hangouts video call. Join: https://plus.google.com/hangouts/_/mapsk12.org/parent-mtg-jb?hceid=bWFwc2sxMi5vcmdfcGYxdDRlMmNyNXRjaW00bTJxcjVldmkyajhAZ3JvdXAuY2FsZW5kYXIuZ29vZ2xlLmNvbQ.68r36c1kccrmabb6c8q32b9k75ij8bb1c8qjgbb3cgrmce3460pj6dhp68&hs=121

4:00 PM to 7:00 PM

MS Volleyball Tournament

Shelby

MS Athletics

15

Mar 15

2:00 PM to 6:00 PM

Drama - Practice

Center for the Arts at Montague High School

MHS Calendar

This event has a Google Hangouts video call. Join: https://plus.google.com/hangouts/_/mapsk12.org/drama-practice?hceid=bWFwc2sxMi5vcmdfNjF0bGl1dm8zaHNqbnNuNjJzYTUzaG5rMXNAZ3JvdXAuY2FsZW5kYXIuZ29vZ2xlLmNvbQ.ec6nva2d01hbt6cnin4qe0vll8&hs=121

16

Mar 16

2:00 PM to 6:00 PM

Drama - Practice

Center for the Arts at Montague High School

MHS Calendar

This event has a Google Hangouts video call. Join: https://plus.google.com/hangouts/_/mapsk12.org/drama-practice?hceid=bWFwc2sxMi5vcmdfNjF0bGl1dm8zaHNqbnNuNjJzYTUzaG5rMXNAZ3JvdXAuY2FsZW5kYXIuZ29vZ2xlLmNvbQ.ec6nva2d01hbt6cnin4qe0vll8&hs=121

4:00 PM to 6:00 PM

MS Wrestling @ Hart

Hart

MS Athletics

17

Mar 17

2:00 PM to 6:00 PM

Drama - Practice

Center for the Arts at Montague High School

MHS Calendar

This event has a Google Hangouts video call. Join: https://plus.google.com/hangouts/_/mapsk12.org/drama-practice?hceid=bWFwc2sxMi5vcmdfNjF0bGl1dm8zaHNqbnNuNjJzYTUzaG5rMXNAZ3JvdXAuY2FsZW5kYXIuZ29vZ2xlLmNvbQ.ec6nva2d01hbt6cnin4qe0vll8&hs=121

8:00 AM to 5:00 PM

State HS Solo/Ensemble

MHS Calendar

This event has a Google Hangouts video call. Join: https://plus.google.com/hangouts/_/mapsk12.org/state-hs-solo?hceid=bWFwc2sxMi5vcmdfNjF0bGl1dm8zaHNqbnNuNjJzYTUzaG5rMXNAZ3JvdXAuY2FsZW5kYXIuZ29vZ2xlLmNvbQ.4tk3qjm9edsgvpp72jheaj3i6o&hs=121

18

Mar 18

2:00 PM to 6:00 PM

Drama - Practice

Center for the Arts at Montague High School

MHS Calendar

This event has a Google Hangouts video call. Join: https://plus.google.com/hangouts/_/mapsk12.org/drama-practice?hceid=bWFwc2sxMi5vcmdfNjF0bGl1dm8zaHNqbnNuNjJzYTUzaG5rMXNAZ3JvdXAuY2FsZW5kYXIuZ29vZ2xlLmNvbQ.ec6nva2d01hbt6cnin4qe0vll8&hs=121

19

Mar 19

2:00 PM to 6:00 PM

Drama - Practice

Center for the Arts at Montague High School

MHS Calendar

This event has a Google Hangouts video call. Join: https://plus.google.com/hangouts/_/mapsk12.org/drama-practice?hceid=bWFwc2sxMi5vcmdfNjF0bGl1dm8zaHNqbnNuNjJzYTUzaG5rMXNAZ3JvdXAuY2FsZW5kYXIuZ29vZ2xlLmNvbQ.ec6nva2d01hbt6cnin4qe0vll8&hs=121

20

Mar 20

2:00 PM to 6:00 PM

Drama - Practice

Center for the Arts at Montague High School

MHS Calendar

This event has a Google Hangouts video call. Join: https://plus.google.com/hangouts/_/mapsk12.org/drama-practice?hceid=bWFwc2sxMi5vcmdfNjF0bGl1dm8zaHNqbnNuNjJzYTUzaG5rMXNAZ3JvdXAuY2FsZW5kYXIuZ29vZ2xlLmNvbQ.ec6nva2d01hbt6cnin4qe0vll8&hs=121

7:00 PM to 8:00 PM

Okay to Say

Center for the Arts at Montague High School, Montague, MI 49437, USA

MHS Calendar

This event has a Google Hangouts video call. Join: https://plus.google.com/hangouts/_/mapsk12.org/okay-to-say?hceid=bWFwc2sxMi5vcmdfNjF0bGl1dm8zaHNqbnNuNjJzYTUzaG5rMXNAZ3JvdXAuY2FsZW5kYXIuZ29vZ2xlLmNvbQ.6ob8ogbvk0t2srhr0r9l2l63e4&hs=121

21

Mar 21

2:00 PM to 6:00 PM

Drama - Practice

Center for the Arts at Montague High School

MHS Calendar

This event has a Google Hangouts video call. Join: https://plus.google.com/hangouts/_/mapsk12.org/drama-practice?hceid=bWFwc2sxMi5vcmdfNjF0bGl1dm8zaHNqbnNuNjJzYTUzaG5rMXNAZ3JvdXAuY2FsZW5kYXIuZ29vZ2xlLmNvbQ.ec6nva2d01hbt6cnin4qe0vll8&hs=121

Early Release - all buildings dismiss one hour early

District

This event has a Google Hangouts video call. Join: https://plus.google.com/hangouts/_/mapsk12.org/early-release?hceid=bWFwc2sxMi5vcmdfc2pxY3JpcjdvNG1uMXQyYTcxODJvNzRzYm9AZ3JvdXAuY2FsZW5kYXIuZ29vZ2xlLmNvbQ.er3v5vtqhg656f8o5mm0fuffao&hs=121

Okay to Say all day Auditorium

MHS Calendar

This event has a Google Hangouts video call. Join: https://plus.google.com/hangouts/_/mapsk12.org/okay-to-say-all?hceid=bWFwc2sxMi5vcmdfNjF0bGl1dm8zaHNqbnNuNjJzYTUzaG5rMXNAZ3JvdXAuY2FsZW5kYXIuZ29vZ2xlLmNvbQ.7g7ofpa68rfj0bc6knltoai4oi&hs=121

22

Mar 22

2:00 PM to 6:00 PM

Drama - Practice

Center for the Arts at Montague High School

MHS Calendar

This event has a Google Hangouts video call. Join: https://plus.google.com/hangouts/_/mapsk12.org/drama-practice?hceid=bWFwc2sxMi5vcmdfNjF0bGl1dm8zaHNqbnNuNjJzYTUzaG5rMXNAZ3JvdXAuY2FsZW5kYXIuZ29vZ2xlLmNvbQ.ec6nva2d01hbt6cnin4qe0vll8&hs=121

23

Mar 23

7:00 PM to 8:30 PM

MHS Drama Presents- The Importance of Being Earnest

Center for the Arts at Montague High School

MHS Calendar

This event has a Google Hangouts video call. Join: https://plus.google.com/hangouts/_/mapsk12.org/mhs-drama?hceid=bWFwc2sxMi5vcmdfNjF0bGl1dm8zaHNqbnNuNjJzYTUzaG5rMXNAZ3JvdXAuY2FsZW5kYXIuZ29vZ2xlLmNvbQ.m8bnqf37ednitgth8oqo68gh4o&hs=121

24

Mar 24

8:00 AM to 7:00 PM

Middle School Honor Band

NBC Calendar

Selected Students in 7th and 8th Grade Perform with MSBOA honor band This event has a Google Hangouts video call. Join: https://plus.google.com/hangouts/_/mapsk12.org/middle-school?hceid=bWFwc2sxMi5vcmdfNjFqcHRkbnRhczZ0MXVlbmh2Z2JodGFnYzRAZ3JvdXAuY2FsZW5kYXIuZ29vZ2xlLmNvbQ.esodpl59ov36ingqdttq0phtd0&hs=121

7:00 PM to 8:30 PM

MHS Drama Presents- The Importance of Being Earnest

Center for the Arts at Montague High School

MHS Calendar

This event has a Google Hangouts video call. Join: https://plus.google.com/hangouts/_/mapsk12.org/mhs-drama?hceid=bWFwc2sxMi5vcmdfNjF0bGl1dm8zaHNqbnNuNjJzYTUzaG5rMXNAZ3JvdXAuY2FsZW5kYXIuZ29vZ2xlLmNvbQ.m8bnqf37ednitgth8oqo68gh4o&hs=121

25

Mar 25

3:00 PM to 4:30 PM

MHS Drama Presents

Center for the Arts at Montague High School

MHS Calendar

This event has a Google Hangouts video call. Join: https://plus.google.com/hangouts/_/mapsk12.org/mhs-drama?hceid=bWFwc2sxMi5vcmdfNjF0bGl1dm8zaHNqbnNuNjJzYTUzaG5rMXNAZ3JvdXAuY2FsZW5kYXIuZ29vZ2xlLmNvbQ.nc4d6pbk0igqdhc7p4l9ldim90&hs=121

26

Mar 26

6:00 PM to 7:00 PM

Regular Board Meeting

MHS CAT Lab

Board of Education

6:30 PM to 8:30 PM

Boy Bball Awards - Access 5:30

Center for the Arts at Montague High School, Montague, MI 49437, USA

MHS Calendar

This event has a Google Hangouts video call. Join: https://hangouts.google.com/hangouts/_/mapsk12.org/boy-bball?hceid=bWFwc2sxMi5vcmdfNjF0bGl1dm8zaHNqbnNuNjJzYTUzaG5rMXNAZ3JvdXAuY2FsZW5kYXIuZ29vZ2xlLmNvbQ.009a7fq8md2bmd1kftv0nqr743&hs=121

27

Mar 27

4:00 PM to 5:00 PM

1st Grade conversation

MACC Calendar

This event has a Google Hangouts video call. Join: https://plus.google.com/hangouts/_/mapsk12.org/1st-grade?hceid=bWFwc2sxMi5vcmdfcGYxdDRlMmNyNXRjaW00bTJxcjVldmkyajhAZ3JvdXAuY2FsZW5kYXIuZ29vZ2xlLmNvbQ.60qm4or56gp3abb56cq30b9k6kpj8bb26thjgb9o74p38e9o69j3ior370&hs=121

7:00 PM to 8:00 PM

6th Grade Band Concert

NBC Calendar

This event has a Google Hangouts video call. Join: https://plus.google.com/hangouts/_/mapsk12.org/6th-grade-band?hceid=bWFwc2sxMi5vcmdfNjFqcHRkbnRhczZ0MXVlbmh2Z2JodGFnYzRAZ3JvdXAuY2FsZW5kYXIuZ29vZ2xlLmNvbQ.kr2pp57no0lq3muqfhiopgrd1k&hs=121

28

Mar 28

Early Release - all buildings dismiss one hour early

District

This event has a Google Hangouts video call. Join: https://plus.google.com/hangouts/_/mapsk12.org/early-release?hceid=bWFwc2sxMi5vcmdfc2pxY3JpcjdvNG1uMXQyYTcxODJvNzRzYm9AZ3JvdXAuY2FsZW5kYXIuZ29vZ2xlLmNvbQ.er3v5vtqhg656f8o5mm0fuffao&hs=121

29

Mar 29

8:45 AM to 9:45 AM

Doughnuts with mom & dad

RRO Calendar

This event has a Google Hangouts video call. Join: https://plus.google.com/hangouts/_/mapsk12.org/hedrickd?hceid=bWFwc2sxMi5vcmdfOGRtdGRkYzVwNmYzdW8zYjJqZ2tobmxlaTBAZ3JvdXAuY2FsZW5kYXIuZ29vZ2xlLmNvbQ.60dgvbi0q999sphoq8qpmfm6po&hs=121

30

Mar 30

No School - Good Friday

District

This event has a Google Hangouts video call. Join: https://plus.google.com/hangouts/_/mapsk12.org/no-school-good?hceid=bWFwc2sxMi5vcmdfc2pxY3JpcjdvNG1uMXQyYTcxODJvNzRzYm9AZ3JvdXAuY2FsZW5kYXIuZ29vZ2xlLmNvbQ.7kpsp4o2gg9ecc4b477g16tphf&hs=121

31
MAPS News
March 15, 2018
OK 2 Say
The OK 2 Say seminar is a community-wide effort to keep kids safe.  This important information will be presented to students, staff, and the community on March 20 and 21.    
March 14, 2018
Spring Break
Students will not have classes on Friday, March 30 due to Good Friday, and will have Spring Break April 2 - 6. School will resume on Monday, April 9.
March 8, 2018
MHS Drama Presents
Join us March 23 - 25 for the MHS drama production "The Importance of Being Earnest".
March 6, 2018
Substitute Teachers and Parapros Wanted
Montague Area Public Schools currently contracts with EDUStaff for our substitute support staff and teachers. 
March 2, 2018
Superintendent's Message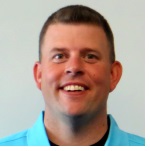 Montague Area Public Schools is an outstanding school system with dedicated students, highly qualified staff, administration, Board of Education, parents, and community committed to providing the best educational programs.
Mission Statement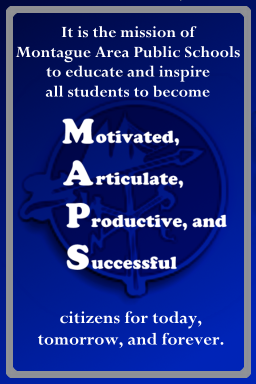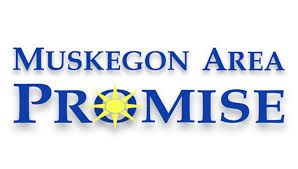 MAPS


RRO


NBC


MHS


2016 CTE Core Performance Indicators



Annual Reports
Annual Reports, 2014-2015: