Upcoming Events
‹

July

2016

›

S
M
T
W
T
F
S
1

Jul 1

NBC OFFICE CLOSED

NBC Calendar

2

Jul 2

NBC OFFICE CLOSED

NBC Calendar

3

Jul 3

NBC OFFICE CLOSED

NBC Calendar

4

Jul 4

NBC OFFICE CLOSED

NBC Calendar

5

Jul 5

NBC OFFICE CLOSED

NBC Calendar

6

Jul 6

NBC OFFICE CLOSED

NBC Calendar

7

Jul 7

NBC OFFICE CLOSED

NBC Calendar

8

Jul 8

NBC OFFICE CLOSED

NBC Calendar

9

Jul 9

NBC OFFICE CLOSED

NBC Calendar

10

Jul 10

NBC OFFICE CLOSED

NBC Calendar

11

Jul 11

NBC OFFICE CLOSED

NBC Calendar

12

Jul 12

NBC OFFICE CLOSED

NBC Calendar

13

Jul 13

NBC OFFICE CLOSED

NBC Calendar

14

Jul 14

NBC OFFICE CLOSED

NBC Calendar

15

Jul 15

NBC OFFICE CLOSED

NBC Calendar

16

Jul 16

NBC OFFICE CLOSED

NBC Calendar

17

Jul 17

NBC OFFICE CLOSED

NBC Calendar

18

Jul 18

NBC OFFICE CLOSED

NBC Calendar

6:00 PM to 7:00 PM

Regular Board of Education Meeting

MHS CAT Lab

Board of Education

19

Jul 19

NBC OFFICE CLOSED

NBC Calendar

7:00 PM to 8:00 PM

Adult Ed Graduation -(Acess 5:30)

Center for the Arts at Montague High School

MHS Calendar

20

Jul 20

NBC OFFICE CLOSED

NBC Calendar

21

Jul 21

NBC OFFICE CLOSED

NBC Calendar

22

Jul 22

NBC OFFICE CLOSED

NBC Calendar

23

Jul 23

NBC OFFICE CLOSED

NBC Calendar

24

Jul 24

NBC OFFICE CLOSED

NBC Calendar

25

Jul 25

NBC OFFICE CLOSED

NBC Calendar

26

Jul 26

NBC OFFICE CLOSED

NBC Calendar

27

Jul 27

NBC OFFICE CLOSED

NBC Calendar

28

Jul 28

NBC OFFICE CLOSED

NBC Calendar

29

Jul 29

NBC OFFICE CLOSED

NBC Calendar

30

Jul 30

NBC OFFICE CLOSED

NBC Calendar

31

Jul 31

NBC OFFICE CLOSED

NBC Calendar

August 4
Youth Mental Health Training
Center for the Arts at Montague High School
Youth Mental Health Training
Aug 4
Center for the Arts at Montague High School
MHS Calendar
MAPS News
July 18, 2016
Lakeshore Backpacks for Kids
1,400 FREE backpacks stocked with school supplies will be given away during five events in August. Each child must be accompanied by their parent/guardian, and an ID is required for both adults and children. Supplies are available on a first come, first serve basis. Information on locations and dates
July 1, 2016
Up-To-Date Immunizations
Students' immunizations must be up-to-date before they can enter a classroom in the fall. Your child's doctor or your local health department can assist with making sure your child's immunizations are up-to-date. Oceana County Health Department: 873-2193; Muskegon County Health Department: 724-6246.
June 20, 2016
Summer Hours
The Central Business Office is open in the summer Monday - Thursday from 8:00 a.m. - 5:00 p.m.  Work permits and athletic physical cards can be picked up here.  Enrollment forms can be filled out at each specific school when school office hours resume in August.
June 15, 2016
Superintendent's Message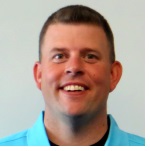 Montague Area Public Schools is an outstanding school system with dedicated students, highly qualified staff, administration, Board of Education, parents, and community committed to providing the best educational programs.