Upcoming Events
Calendar

‹

December

2017

›

S
M
T
W
T
F
S
1

Dec 1

6:00 PM to 9:00 PM

HS Girl's Varsity and JV Basketball @ Hart

Hart High School

HS Athletics

2

Dec 2

1:00 PM to 2:00 PM

Christmas Parade - HS Band

MHS Calendar

4:00 PM to 5:00 PM

Michigan Youth Ballet Theatre presents The Nutcracker Ballet

Center for the Arts at Montague High School, Montague, MI 49437, USA

MHS Calendar

7:00 PM to 8:00 PM

Michigan Youth Ballet Theatre presents The Nutcracker Ballet

MHS Calendar

3

Dec 3

3:00 PM to 4:30 PM

Michigan Youth Ballet Theatre presents The Nutcracker Ballet

Center for the Arts at Montague High School, Montague, MI 49437, USA

MHS Calendar

4

Dec 4

MHS Drama practice

MHS Calendar

4:00 PM to 7:00 PM

MS Boys Basketball vs. Shelby - Away

Shelby

MS Athletics

5

Dec 5

MHS Drama practice

MHS Calendar

2:30 PM to 4:30 PM

NBC Drama Rehearsal

Center for the Arts at Montague High School

MHS Calendar

5:30 PM to 9:00 PM

HS Girl's Varsity and JV Basketball @ Tri-Unity Christian

Tri-Unity Christian HS

HS Athletics

6

Dec 6

Early Release - all buildings dismiss one hour early

District

MHS Drama practice

MHS Calendar

1:15 PM to 1:45 PM

Pep Assembly

NBC Calendar

4:00 PM to 7:00 PM

MS Boys Basketball vs. MCC - Home

Home

MS Athletics

5:00 PM to 8:00 PM

HS Wrestling @ Holton

Holton HS

HS Athletics

7

Dec 7

MHS Drama practice

MHS Calendar

1:00 PM to 2:30 PM

4th Grade Regions Fair

gym

RRO Calendar

5:30 PM to 9:00 PM

HS Girl's Varsity and JV Basketball vs. Ravenna @ Home

Montague HS

HS Athletics

8

Dec 8

5:00 PM to 8:00 PM

HS JV Wrestling @ Mona Shores

Mona Shores HS

HS Athletics

6:00 PM to 9:00 PM

HS Boy's Varsity and JV Basketball @ Hart

Hart HS

HS Athletics

7:00 PM to 8:30 PM

MHS Drama performance

MHS Calendar

9

Dec 9

7:00 PM to 8:30 PM

MHS Drama performance

MHS Calendar

10

Dec 10

3:00 PM to 4:00 PM

All Bands Christmas Concert

Center for the Arts at Montague High School

MHS Calendar

3:00 PM to 4:00 PM

All Bands Christmas Concert

Center for the Arts at Montague High School

NBC Calendar

11

Dec 11

9:00 AM to 11:30 AM

RRO 5th grade concert practice

MHS Calendar

4:00 PM to 7:00 PM

MS Basketball Tournament

TBA

MS Athletics

6:00 PM to 7:00 PM

Regular Board Meeting

MHS CAT Lab

Board of Education

12

Dec 12

9:00 AM to 11:30 AM

RRO 5th grade concert practice

MHS Calendar

5:30 PM to 9:00 PM

HS Boy's Varsity and JV Basketball vs. Manistee @ Home

Montague HS

HS Athletics

6:00 PM to 9:00 PM

HS Girl's Varsity and JV Basketball @ Oakridge

Oakridge HS

HS Athletics

7:00 PM to 8:00 PM

5th Grade Concert

Montague High School, 4900 Stanton Blvd, Montague, MI 49437, USA

RRO Calendar

7:00 PM to 8:00 PM

RRO 5th Grade Concert

Center for the Arts at Montague High School

MHS Calendar

13

Dec 13

Early Release - all buildings dismiss one hour early

District

1:30 PM to 2:30 PM

Lyle Wood piano tune

MHS Calendar

4:00 PM to 7:00 PM

MS Basketball Tournament

MS Athletics

7th grade @ Whitehall; 8th grade @ home

5:00 PM to 8:00 PM

HS Wrestling @ Mason County Central

Mason County Central HS

HS Athletics

14

Dec 14

4:00 PM to 7:00 PM

MS Basketball Tournament

Home

MS Athletics

5:30 PM to 9:00 PM

HS Boy's Varsity and JV Basketball @ Ravenna

Ravenna HS

HS Athletics

7:00 PM to 8:00 PM

NBC Choir Christmas Concert

Center for the Arts at Montague High School

MHS Calendar

15

Dec 15

3:00 PM to 4:30 PM

NBC Dance

NBC Cafeteria

NBC Calendar

NBC Dance for all Students / Casual dress

4:00 PM to 8:00 PM

Home JV Wrestling Tournament

Montague High School

HS Athletics

5:00 PM to 8:30 PM

WL Chorale Practice

Center for the Arts at Montague High School

MHS Calendar

6:00 PM to 9:00 PM

HS Girl's Varsity and JV Basketball @ Mason County Central

Mason County Central HS

HS Athletics

7:00 PM to 9:30 PM

White Lake Chorale Performance- access 3:00

Center for the Arts at Montague High School

MHS Calendar

9:00 PM to 10:00 PM

New Beginnings Practice - set up

Center for the Arts at Montague High School

MHS Calendar

16

Dec 16

MS Competitive Cheer @ Reeths Puffer

Reeths Puffer

MS Athletics

8:30 AM to 12:00 PM

New Beginnings practice

Center for the Arts at Montague High School

MHS Calendar

10:00 AM to 3:00 PM

HS Wrestling @ Hart

Hart HS

HS Athletics

4:30 PM to 7:00 PM

New Beginnings practice

Center for the Arts at Montague High School

MHS Calendar

17

Dec 17

5:30 PM to 6:30 PM

New Beginnings Performance

Center for the Arts at Montague High School

MHS Calendar

18

Dec 18

2:30 PM to 4:30 PM

NBC Drama Rehearsal

Center for the Arts at Montague High School

MHS Calendar

19

Dec 19

5:30 PM to 9:00 PM

HS Girl's Varsity and JV Basketball @ Manistee

Manistee

HS Athletics

6:00 PM to 9:00 PM

HS Boy's Varsity and JV Basketball @ Oakridge

Oakridge HS

HS Athletics

20

Dec 20

Early Release - all buildings dismiss one hour early

District

4:30 PM to 5:30 PM

MS Competitive Cheer @ Mona Shores

Mona Shores

MS Athletics

5:00 PM to 8:00 PM

HS Wrestling @ Montague HS

Montague HS

HS Athletics

21

Dec 21

Holiday Break

MHS Calendar

No School - Winter Break

District

22

Dec 22

Holiday Break

MHS Calendar

No School - Winter Break

District

23

Dec 23

Holiday Break

MHS Calendar

No School - Winter Break

District

24

Dec 24

Holiday Break

MHS Calendar

No School - Winter Break

District

25

Dec 25

Holiday Break

MHS Calendar

No School - Winter Break

District

26

Dec 26

Holiday Break

MHS Calendar

No School - Winter Break

District

27

Dec 27

Holiday Break

MHS Calendar

No School - Winter Break

District

28

Dec 28

Holiday Break

MHS Calendar

No School - Winter Break

District

5:00 PM to 6:00 PM

HS Wrestling Invite @Traverse City West

Traverse City West HS

HS Athletics

29

Dec 29

Holiday Break

MHS Calendar

No School - Winter Break

District

30

Dec 30

Holiday Break

MHS Calendar

No School - Winter Break

District

31

Dec 31

Holiday Break

MHS Calendar

No School - Winter Break

District

December 14
NBC Choir Christmas Concert
7:00 PM
Center for the Arts at Montague High School
NBC Choir Christmas Concert
Dec 14
7:00 PM to 8:00 PM
Center for the Arts at Montague High School
MHS Calendar
December 16
New Beginnings practice
8:30 AM
Center for the Arts at Montague High School
New Beginnings practice
Dec 16
8:30 AM to 12:00 PM
Center for the Arts at Montague High School
MHS Calendar
HS Wrestling @ Hart
10:00 AM
Hart HS
HS Wrestling @ Hart
Dec 16
10:00 AM to 3:00 PM
Hart HS
HS Athletics
MAPS News
December 8, 2017
Office Hours During Christmas Vacation
During Christmas Break (Thursday, December 21 - Tuesday, January 2), school offices will be closed.  The Central Business office will be open 8:00 a.m. - 4:00 p.m. December 21, 22, 27, 28, 29.
December 4, 2017
Organizational Board Meeting
The January Organizational/Regular Board Meeting will take place on Monday, January 8 at 6:00 p.m. in the MHS CAT Lab.
November 27, 2017
Christmas Break
Christmas Break will take place Thursday, December 21 though Tuesday, January 2.  Students will return to the classroom on Wednesday, January 3.
November 6, 2017
Superintendent's Message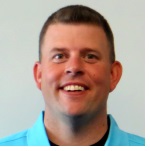 Montague Area Public Schools is an outstanding school system with dedicated students, highly qualified staff, administration, Board of Education, parents, and community committed to providing the best educational programs.
October 13, 2017
AmeriGas Donates To MAPS
Amerigas will donate up to $2,000 to MAPS for books, computers, sporting equipment, art materials, and more.
Mission Statement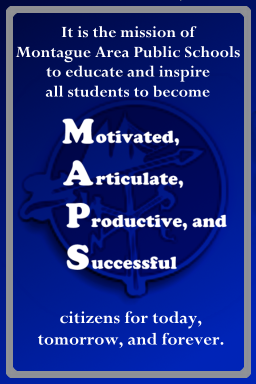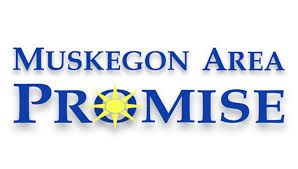 MAPS


RRO


NBC


MHS


2016 CTE Core Performance Indicators



Annual Reports
Annual Reports, 2014-2015: