Welcome to Nellie B. Chisholm Middle School
‹

July

2016

›

S
M
T
W
T
F
S
1

Jul 1

NBC OFFICE CLOSED

NBC Calendar

2

Jul 2

NBC OFFICE CLOSED

NBC Calendar

3

Jul 3

NBC OFFICE CLOSED

NBC Calendar

4

Jul 4

NBC OFFICE CLOSED

NBC Calendar

5

Jul 5

NBC OFFICE CLOSED

NBC Calendar

6

Jul 6

NBC OFFICE CLOSED

NBC Calendar

7

Jul 7

NBC OFFICE CLOSED

NBC Calendar

8

Jul 8

NBC OFFICE CLOSED

NBC Calendar

9

Jul 9

NBC OFFICE CLOSED

NBC Calendar

10

Jul 10

NBC OFFICE CLOSED

NBC Calendar

11

Jul 11

NBC OFFICE CLOSED

NBC Calendar

12

Jul 12

NBC OFFICE CLOSED

NBC Calendar

13

Jul 13

NBC OFFICE CLOSED

NBC Calendar

14

Jul 14

NBC OFFICE CLOSED

NBC Calendar

15

Jul 15

NBC OFFICE CLOSED

NBC Calendar

16

Jul 16

NBC OFFICE CLOSED

NBC Calendar

17

Jul 17

NBC OFFICE CLOSED

NBC Calendar

18

Jul 18

NBC OFFICE CLOSED

NBC Calendar

6:00 PM to 7:00 PM

Regular Board of Education Meeting

MHS CAT Lab

Board of Education

19

Jul 19

NBC OFFICE CLOSED

NBC Calendar

20

Jul 20

NBC OFFICE CLOSED

NBC Calendar

21

Jul 21

NBC OFFICE CLOSED

NBC Calendar

22

Jul 22

NBC OFFICE CLOSED

NBC Calendar

23

Jul 23

NBC OFFICE CLOSED

NBC Calendar

24

Jul 24

NBC OFFICE CLOSED

NBC Calendar

25

Jul 25

NBC OFFICE CLOSED

NBC Calendar

26

Jul 26

NBC OFFICE CLOSED

NBC Calendar

27

Jul 27

NBC OFFICE CLOSED

NBC Calendar

28

Jul 28

NBC OFFICE CLOSED

NBC Calendar

29

Jul 29

NBC OFFICE CLOSED

NBC Calendar

30

Jul 30

NBC OFFICE CLOSED

NBC Calendar

31

Jul 31

NBC OFFICE CLOSED

NBC Calendar
05/19/2016
Great Lakes Stewardship at NBC

NBC students under the direction of Science teacher Jen Szegda have completed several service projects this year with help from the West Michigan Great Lakes Stewardship Initiative.  A summary of these projects is provided in this year's Annual Report.
05/19/2016
NBC Honors WHIZ Kids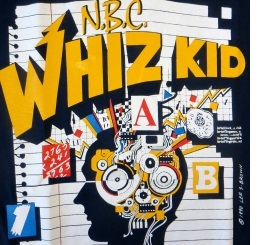 NBC honored high achieving students at the annual WHIZ Kids ceremony May 17.  Mark Collard, MHS Class of '75, longtime NASA engineer and current volunteer with the NBC Robotics teams, encouraged students to work hard at what they love.  Here is the list of honored students.