Welcome to Nellie B. Chisholm Middle School
‹

December

2016

›

S
M
T
W
T
F
S
1
2
3
4
5

Dec 5

4:00 PM to 6:00 PM

MS Boys Basketball vs. Oakridge @ Home

Home

MS Athletics

6
7

Dec 7

Early Release: All Buildings Release 1 Hour Early

District

4:00 PM to 6:00 PM

MS Boys Basketball vs. N. Muskegon @ N. Muskegon

N. Muskegon

MS Athletics

8
9
10
11

Dec 11

3:00 PM to 5:00 PM

BAND AND CHOIR all grades

NBC Calendar

12

Dec 12

4:00 PM to 6:00 PM

MS Boys Basketball vs. Ravenna @ Home

Home

MS Athletics

6:00 PM to 7:00 PM

Regular Board of Education Meeting

MHS CAT Lab

Board of Education

13
14

Dec 14

Early Release: All Buildings Release 1 Hour Early

District

4:00 PM to 6:00 PM

MS Boys Basketball vs. Hart @ Home

Home

MS Athletics

15
16

Dec 16

3:00 PM to 5:30 PM

17

Dec 17

10:00 AM to 11:00 AM

MS Competitive Cheer - Away @ Reeths-Puffer

Reeths Puffer

MS Athletics

18
19
20
21

Dec 21

No School Christmas Break

District

4:30 PM to 6:30 PM

MS Competitive Cheer - Away @ Mona Shores

Mona Shores

MS Athletics

22

Dec 22

No School Christmas Break

District

23

Dec 23

No School Christmas Break

District

24
25
26

Dec 26

No School Christmas Break

District

27

Dec 27

No School Christmas Break

District

28

Dec 28

No School Christmas Break

District

29

Dec 29

No School Christmas Break

District

30

Dec 30

No School Christmas Break

District

31
December 9, 2016
NBC Can!
NBC students worked hard on the "I Can! You Can! We Can!" food drive during November.  Cans and non-perishable items were collected for the Giving Tree sponsored by area churches.  Items will be given to needy families during the Holiday season.   NBC exceeded the announced goal of 1500 items collected.
December 8, 2016
MHS and NBC Christmas Concert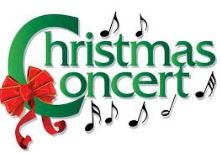 We hope you have the opportunity to celebrate the upcoming holiday season by attending the middle school and high school Christmas concert.  This concert will feature choirs and bands from both buildings, and will be held in the MHS auditorium on Sunday, December 11 at 3:00 p.m.  
Holiday Help
If you are looking for some Holiday help please check out the link below.
Christmas Dance
The Christmas Dance is Friday, December 16 from 3:00 - 5:30. The cost will be $3.00 which includes a slice of Pizza and a glass of pop.