Welcome to Montague High School
›

‹

February

2016

S
M
T
W
T
F
S
1

Feb 1

6:00 PM to 7:00 PM

Special Board of Education Meeting

Board of Education

Feb 1

6:00 PM to 7:00 PM

Central Office Conference Room

2

Feb 2

5:30 PM to 8:30 PM

HS Boys Basketball vs. Hart - Home

HS Athletics

Feb 2

5:30 PM to 8:30 PM

MHS Gym

JV begins at 5:30; Varsity at 7:00

3

Feb 3

2:00 PM to 3:00 PM

FFA Districts

MHS Calendar

Feb 3

2:00 PM to 3:00 PM

Center for the Arts at Montague High School

6:00 PM to 8:00 PM

HS Competitive Cheer @ Mason County

HS Athletics

Feb 3

6:00 PM to 8:00 PM

Mason County Central

4

Feb 4

5:30 PM to 8:30 PM

HS Girls Basketball vs. Oakridge - Home

HS Athletics

Feb 4

5:30 PM to 8:30 PM

MHS Gym

JV begins at 5:30; Varsity at 7:00

5

Feb 5

4:00 PM to 7:00 PM

HS Wrestling @ Ravenna

HS Athletics

Feb 5

4:00 PM to 7:00 PM

Ravenna

6

Feb 6

10:30 AM to 2:30 PM

HS Competitive Cheer @ Fruitport

HS Athletics

Feb 6

10:30 AM to 2:30 PM

Fruitport

7
8
9

Feb 9

5:30 PM to 8:30 PM

HS Boys Basketball vs. Orchard View - Away

HS Athletics

Feb 9

5:30 PM to 8:30 PM

Orchard View

JV begins at 5:30; Varsity at 7:00

5:30 PM to 8:30 PM

HS Girls Basketball vs. Mason County - Home

HS Athletics

Feb 9

5:30 PM to 8:30 PM

MHS Gym

JV begins at 5:30; Varsity at 7:00

10

Feb 10

5:30 PM to 6:30 PM

HS Girls Basketball vs. Whitehall - Away

HS Athletics

Feb 10

5:30 PM to 6:30 PM

Whitehall HS

JV begins at 5:30, Varsity at 7:00

11

Feb 11

5:30 PM to 7:30 PM

HS Wrestling Meet - Home

HS Athletics

Feb 11

5:30 PM to 7:30 PM

MHS Gym

5:30 PM to 8:30 PM

HS Boys Basketball vs. Oakridge - Away

HS Athletics

Feb 11

5:30 PM to 8:30 PM

Oakridge

JV begins at 5:30; Varsity at 7:00

12

Feb 12

No School - Mid-Winter Break

District

5:30 PM to 8:30 PM

HS Girls Basketball vs. Whitehall - Home

HS Athletics

Feb 12

5:30 PM to 8:30 PM

MHS Gym

JV begins at 5:30; Varsity at 7:00

13
14
15

Feb 15

No School - Mid-Winter Break

District

16

Feb 16

5:30 PM to 8:30 PM

HS Boys Basketball vs. Mason County - Home

HS Athletics

Feb 16

5:30 PM to 8:30 PM

MHS Gym

JV begins at 5:30; Varsity at 7:00

17

Feb 17

5:30 PM to 8:30 PM

HS Girls Basketball vs. Spring Lake - Away

HS Athletics

Feb 17

5:30 PM to 8:30 PM

Spring Lake

JV begins at 5:30; Varsity at 7:00

18

Feb 18

5:30 PM to 8:30 PM

HS Girls Basketball vs. North Muskegon - Home

HS Athletics

Feb 18

5:30 PM to 8:30 PM

MHS Gym

JV begins at 5:30; Varsity at 7:00

19

Feb 19

5:30 PM to 8:30 PM

HS Boys Basketball vs. Whitehall - Home

HS Athletics

Feb 19

5:30 PM to 8:30 PM

MHS Gym

JV begins at 5:30; Varsity at 7:00

20
21
22

Feb 22

6:00 PM to 7:00 PM

Regular Board of Education Meeting

Board of Education

Feb 22

6:00 PM to 7:00 PM

MHS CAT Lab

7:00 PM to 9:00 PM

NBC/MHS Pre-festival Concert

MHS Calendar

Feb 22

7:00 PM to 9:00 PM

Center for the Arts at Montague High School

23

Feb 23

5:30 PM to 8:30 PM

HS Boys Basketball vs. Musk. Catholic - Away

HS Athletics

Feb 23

5:30 PM to 8:30 PM

Muskegon Catholic Central

JV begins at 5:30; Varsity at 7:00

5:30 PM to 8:30 PM

HS Girls Basketball vs. Musk. Catholic - Home

HS Athletics

Feb 23

5:30 PM to 8:30 PM

MHS Gym

JV begins at 5:30; Varsity at 7:00

24

Feb 24

1/2 Day for All Students

District

5:30 PM to 8:30 PM

HS Boys Basketball vs. Ravenna - Home

HS Athletics

Feb 24

5:30 PM to 8:30 PM

MHS Gym

JV begins at 5:30; Varsity at 7:00

25

Feb 25

5:30 PM to 8:30 PM

HS Girls Basketball vs. Fruitport Calvary - Home

HS Athletics

Feb 25

5:30 PM to 8:30 PM

MHS Gym

JV begins at 5:30; Varsity at 7:00

26

Feb 26

2:00 PM to 6:00 PM

Band Festival

MHS Calendar

Feb 26

2:00 PM to 6:00 PM

Center for the Arts at Montague High School

5:30 PM to 8:30 PM

HS Boys Basketball vs. N. Muskegon - Away

HS Athletics

Feb 26

5:30 PM to 8:30 PM

N. Muskegon

JV begins at 5:30; Varsity at 7:00

27
28
29
MHS News
November 16, 2015
Another Silver Medal and Higher Ranking for MHS!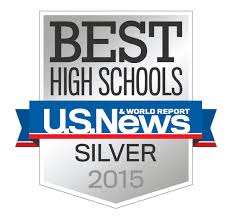 US News and World Report Magazine has just published it's 2015 assessment of all US High Schools--and awarded Montague High School another Silver Medal.
November 16, 2015
FAFSA Changes for 2017-2018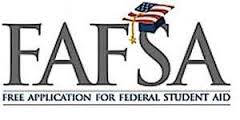 Starting with the 2017–18 Free Application for Federal Student Aid (FAFSA), the application will be available earlier and will request earlier income information.