Welcome to Montague High School
›

‹

May

2016

S
M
T
W
T
F
S
1
2

May 2

4:00 PM to 9:00 PM

JV Baseball vs. Ravenna - Away

HS Athletics

May 2

4:00 PM to 9:00 PM

Ravenna HS

4:00 PM to 9:00 PM

JV Softball vs. Ravenna - Away

HS Athletics

May 2

4:00 PM to 9:00 PM

Ravenna HS

4:00 PM to 9:00 PM

Varsity Baseball vs. Ravenna - Home

HS Athletics

May 2

4:00 PM to 9:00 PM

Montague HS

4:00 PM to 9:00 PM

Varsity Softball vs. Ravenna - Home

HS Athletics

May 2

4:00 PM to 9:00 PM

Montague HS

3

May 3

3:30 PM

Golf Jamboree @ Oceana Golf Club

HS Athletics

May 3

3:30 PM

Oceana Golf Club

4:00 PM

HS Track and Field - Away

HS Athletics

4:30 PM

Varsity Girls Soccer vs. Mason County - Home

HS Athletics

May 3

4:30 PM

Montague HS

4

May 4

3:30 PM

Golf Jamboree @ Stonegate

HS Athletics

5
6

May 6

1:00 PM

HS Track and Field, GMAA - Away

HS Athletics

4:30 PM

JV Baseball vs. Manistee - Home

HS Athletics

May 6

4:30 PM

Montague HS

4:30 PM

JV Softball vs. Manistee - Home

HS Athletics

May 6

4:30 PM

Montague HS

4:30 PM

Varsity Baseball vs. Manistee - Away

HS Athletics

May 6

4:30 PM

Manistee HS

4:30 PM

Varsity Softball vs. Manistee - Away

HS Athletics

May 6

4:30 PM

Manistee HS

7

May 7

9:00 AM to 3:00 PM

Boys Varsity Baseball Tournament - GMAA

HS Athletics

May 7

9:00 AM to 3:00 PM

TBA

9:00 AM to 3:00 PM

Girls Varsity Softball Tournament - GMAA

HS Athletics

May 7

9:00 AM to 3:00 PM

TBA

8
9

May 9

9:00 AM to 12:00 PM

4th grade concert Practice

MHS Calendar

May 9

9:00 AM to 12:00 PM

Center for the Arts at Montague High School

10

May 10

9:00 AM to 12:00 PM

4th grade concert Practice

MHS Calendar

May 10

9:00 AM to 12:00 PM

Center for the Arts at Montague High School

4:00 PM

JV Baseball vs. Oakridge - Home

HS Athletics

May 10

4:00 PM

Montague HS

4:00 PM

JV Softball vs. Oakridge - Home

HS Athletics

May 10

4:00 PM

Montague HS

4:00 PM

Varsity Baseball vs. Oakridge - Away

HS Athletics

May 10

4:00 PM

Oakridge HS

4:00 PM

Varsity Softball vs. Oakridge - Away

HS Athletics

May 10

4:00 PM

Oakridge HS

4:30 PM

Varsity Girls Soccer vs. Shelby - Away

HS Athletics

7:00 PM to 8:00 PM

4th Grade Spring Concert

MHS Calendar

May 10

7:00 PM to 8:00 PM

Center for the Arts at Montague High School

11
12
13

May 13

9:00 AM

Golf Invitational @ Old Channel Trail Golf Course

HS Athletics

May 13

9:00 AM

Old Channel Trail Golf Course

14

May 14

10:00 AM to 4:00 PM

JV and Varsity Baseball Tournament @ Reeths Puffer

HS Athletics

May 14

10:00 AM to 4:00 PM

Reeths Puffer

8:00 PM to 11:30 PM

May 14

8:00 PM to 11:30 PM

The Block

15
16

May 16

8:30 AM to 9:30 AM

College Decision Day

MHS Calendar

May 16

8:30 AM to 9:30 AM

Center for the Arts at Montague High School

4:00 PM

JV Baseball vs. Muskegon - Home

HS Athletics

May 16

4:00 PM

Montague HS

4:00 PM

Varsity Baseball vs. Muskegon - Away

HS Athletics

May 16

4:00 PM

Muskegon HS

4:00 PM

Varsity Softball vs. Muskegon - Away

HS Athletics

May 16

4:00 PM

Muskegon HS

5:00 PM

Varsity Girls Soccer vs. Whitehall - Away

HS Athletics

May 16

5:00 PM

Whitehall HS

6:00 PM to 8:30 PM

MAPS Community Forum on Bullying

MHS Calendar

May 16

6:00 PM to 8:30 PM

Center for the Arts at Montague High School

17

May 17

2:30 PM

HS Track and Field - Away

HS Athletics

May 17

2:30 PM

Mason County Central HS

4:00 PM

JV Baseball vs. N. Muskegon - Home

HS Athletics

May 17

4:00 PM

Montague HS

4:00 PM

Varsity Baseball vs. N. Muskegon - Away

HS Athletics

May 17

4:00 PM

North Muskegon HS

4:00 PM

Varsity Softball vs. N. Muskegon - Away

HS Athletics

May 17

4:00 PM

North Muskegon HS

7:00 PM to 8:00 PM

NBC Whiz Kids

MHS Calendar

May 17

7:00 PM to 8:00 PM

Center for the Arts at Montague High School

18

May 18

4:30 PM to 6:30 PM

Varsity Girls Soccer - Away

HS Athletics

May 18

4:30 PM to 6:30 PM

TBA

19

May 19

3:30 PM

Golf Jamboree @ Lakeside Links

HS Athletics

May 19

3:30 PM

Lakeside Links Golf Course

4:00 PM to 8:00 PM

JV Softball Double Header vs. Hesperia @ Home

HS Athletics

May 19

4:00 PM to 8:00 PM

Montague High School

7:00 PM to 8:00 PM

Spring NBC Band Concert

MHS Calendar

May 19

7:00 PM to 8:00 PM

Center for the Arts at Montague High School

20

May 20

4:00 PM to 5:00 PM

HS Track and Field - Away

HS Athletics

May 20

4:00 PM to 5:00 PM

Mason County Central

21

May 21

10:00 AM

Varsity Baseball Tournament @ Allendale

HS Athletics

May 21

10:00 AM

Allendale HS

10:00 AM to 4:00 PM

Varsity Softball Byron Center Tournament

HS Athletics

May 21

10:00 AM to 4:00 PM

Byron Center

11:00 AM to 3:00 PM

France School of Dance Recital-rehearsal

MHS Calendar

May 21

11:00 AM to 3:00 PM

Center for Arts at Montague High School

6:00 PM to 9:00 PM

France School of Dance Recital

MHS Calendar

May 21

6:00 PM to 9:00 PM

Center or Arts at Montague High School

22

May 22

3:00 PM to 4:00 PM

May 22

3:00 PM to 4:00 PM

3:00 PM to 4:00 PM

May 22

3:00 PM to 4:00 PM

23

May 23

4:30 PM

JV Baseball vs. Fruitport - Home

HS Athletics

May 23

4:30 PM

Montague HS

4:30 PM to 5:30 PM

Varsity Baseball vs. Fruitport - Away

HS Athletics

May 23

4:30 PM to 5:30 PM

Fruitport

4:30 PM to 6:30 PM

Varsity Girls Soccer - Home

HS Athletics

May 23

4:30 PM to 6:30 PM

Montague HS

6:00 PM to 7:00 PM

Regular Board of Education Meeting

Board of Education

May 23

6:00 PM to 7:00 PM

MHS CAT Lab

24

May 24

4:00 PM

JV Softball vs. Reeths Puffer - Home

HS Athletics

May 24

4:00 PM

Montague HS

4:00 PM

Varsity Softball vs. Reeths Puffer - Away

HS Athletics

May 24

4:00 PM

Reeths-Puffer HS

4:30 PM

JV Baseball vs. Mona Shores - Home

HS Athletics

May 24

4:30 PM

Montague HS

4:30 PM

Varsity Baseball vs. Mona Shores - Away

HS Athletics

May 24

4:30 PM

Mona Shores HS

5:00 PM

Varsity Girls Soccer vs. Calvary Christian - Away

HS Athletics

May 24

5:00 PM

Calvary Christian HS

25

May 25

3:30 PM to 5:30 PM

Track and Field - Away

HS Athletics

May 25

3:30 PM to 5:30 PM

Reeths Puffer

6:30 PM to 9:00 PM

New Beginnings Church Program

MHS Calendar

May 25

6:30 PM to 9:00 PM

Center fro the Arts at Montague High School

26
27
28
29
30

May 30

No School - Memorial Day

District

31

May 31

4:00 PM to 6:00 PM

Varsity Baseball - Districts

HS Athletics

May 31

4:00 PM to 6:00 PM

TBA

4:00 PM to 6:00 PM

Varsity Softball Districts

HS Athletics

May 31

4:00 PM to 6:00 PM

TBA

4:30 PM to 6:30 PM

Varsity Girls Soccer - Districts

HS Athletics

May 31

4:30 PM to 6:30 PM

TBA
MHS News
05/03/2016
MHS Grad Kristopher Kieft Honored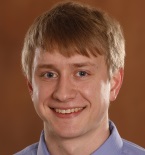 Kristopher Kieft, CMU junior and 2013 MHS grad, is one of 252 winners nationwide of a Goldwater Scholarship.  Kieft, the first CMU student to win the award, is a Biology major specializing in virology.  Read more about the award from CMU and from the Goldwater Scholarship program.
November 16, 2015
Another US News Medal for MHS!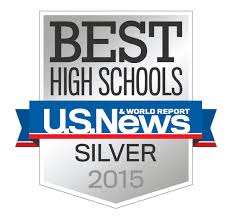 US News and World Report Magazine has just published it's 2016 assessment of all US High Schools--and awarded Montague High School a Bronze Medal.