Welcome to Montague High School
‹

September

2016

›

S
M
T
W
T
F
S
1

Sep 1

7:00 PM to 9:00 PM

Varsity Football vs. Ravenna - Away

Ravenna

HS Athletics

2
3
4
5

Sep 5

4:30 PM to 6:30 PM

Varsity Soccer vs. TBD

TBD

HS Athletics

6

Sep 6

4:30 PM to 6:30 PM

Varsity Soccer vs. Shelby - Home

Home

HS Athletics

5:30 PM to 8:00 PM

JV & Varsity Volleyball vs. Oakridge - Home

Home

HS Athletics

7

Sep 7

4:30 PM to 6:30 PM

Varsity Soccer vs. Muskegon - Away

Muskegon

HS Athletics

8

Sep 8

5:00 PM to 8:00 PM

JV & Varsity Volleyball vs. West Ottawa - Away

Holland West Ottawa

HS Athletics

6:30 PM to 8:30 PM

JV Football vs. Shelby - Away

Shelby

HS Athletics

9

Sep 9

7:00 PM to 9:00 PM

Varsity Football vs. Shelby - Home

Home

HS Athletics

10

Sep 10

8:30 AM to 11:30 AM

Varsity Cross Country @ Muskegon McGraft Park

Muskegon McGraft Park

HS Athletics

9:00 AM to 3:00 PM

JV Volleyball @ Reeths Puffer Tournament - Away

Reeths Puffer

HS Athletics

11
12
13

Sep 13

4:30 PM to 6:30 PM

Varsity Soccer vs. Mason County Central - Home

Home

HS Athletics

5:30 PM to 8:30 PM

JV & Varsity Volleyball vs. Mason County Central - Away

Mason County Central

HS Athletics

14
15

Sep 15

4:30 PM to 6:30 PM

Varsity Soccer vs. Grant - Home

Home

HS Athletics

6:30 PM to 8:30 PM

JV Football vs. Mason County Central - Away

Mason County Central

HS Athletics

16

Sep 16

7:00 PM to 9:00 PM

Varsity Football vs. Mason County Central - Home

Home

HS Athletics

17

Sep 17

8:00 AM to 12:00 PM

Varsity Cross Country @ Sparta - Away

Sparta

HS Athletics

8:30 AM to 3:30 PM

Varsity Volleyball @ Grandville Calvin Christian Tournament - Away

Grandville Calvin Christian

HS Athletics

18
19
20

Sep 20

4:30 PM to 5:30 PM

Varsity Cross Country @ Hart - Away

Hart

HS Athletics

4:30 PM to 6:30 PM

Varsity Soccer vs. N. Muskegon - Home

Home

HS Athletics

5:30 PM to 8:30 PM

JV & Varsity Volleyball vs. Whitehall - Away

Whitehall

HS Athletics

21
22

Sep 22

4:30 PM to 6:30 PM

Varsity Soccer vs. Walkerville - Home

Home

HS Athletics

6:30 PM to 8:30 PM

JV Football vs. Whitehall - Away

Whitehall

HS Athletics

23

Sep 23

7:00 PM to 9:00 PM

Varsity Football vs. Whitehall - Home

Home

HS Athletics

24

Sep 24

9:00 AM to 12:00 PM

Varsity Cross Country @ Oakridge - Away

Oakridge

HS Athletics

9:00 AM to 3:00 PM

Varsity Volleyball @ Morley Stanwood Tournament - Away

Morley Stanwood

HS Athletics

9:30 AM to 3:30 PM

Varsity Soccer @ Hart Tournament - Away

Hart

HS Athletics

25
26

Sep 26

6:00 PM to 7:00 PM

Regular Board of Education Meeting

MHS CAT Lab

Board of Education

27

Sep 27

4:30 PM to 5:30 PM

Varsity Cross Country @ N. Muskegon - Away

N. Muskegon

HS Athletics

5:30 PM to 8:30 PM

JV & Varsity Volleyball vs. Shelby - Home

Home

HS Athletics

6:00 PM to 8:00 PM

Varsity Soccer vs. Whitehall - Home

Home

HS Athletics

28
29

Sep 29

6:30 PM to 8:30 PM

JV Football vs. N. Muskegon - Away

N. Muskegon

HS Athletics

30

Sep 30

Homecoming Parade

MHS Calendar

7:00 PM to 9:00 PM

Varsity Football vs. N. Muskegon - Home

Home

HS Athletics
MHS News
September 13, 2016
FFA To Compete For Top Honors At Nationals

The Montague HS FFA chapter has been chosen as a finalist to compete for a 2016 National Chapter award from the National FFA Organization.
July 13, 2016
Another US News Medal for MHS!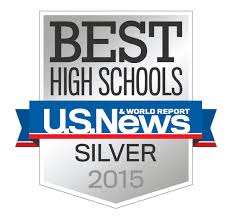 US News and World Report Magazine has just published it's 2016 assessment of all US High Schools--and awarded Montague High School a Bronze Medal.